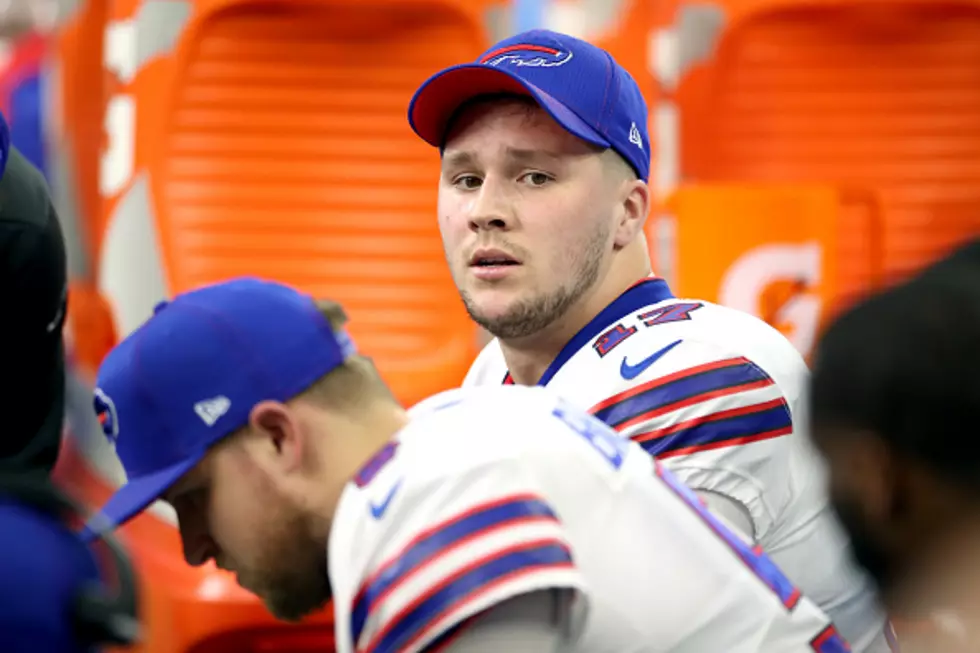 Did You See The Shirt Josh Allen Was Wearing Yesterday? LOL
Getty Images
Stefon Diggs was on his insta story the other day when he snapped a picture of the shirt that has him 'featured' on it.
Where did this come from?
Whoever runs the Buffalo Bills accounts needs a raise--they have been so on point and entertaining and funny lately, and in case you didn't see on social media ANYWHERE last week, the Buffalo Bills tweeted out the picture that you see on this shirt during week 2.
It's a pass from Allen to Diggs for a 22 yard pass and it was making it's rounds the other day and NOW you can even purchase the shirt. It's only $15.99 and it comes in all sizes, but make sure that you buy one up because they are all cotton and will probably shrink. According to the Bills website:
When lightning interrupted the broadcast of the Bills' matchup against the Dolphins, fans were left in the dark. Luckily, the team was able to provide true-to-life imagery on social media so everyone could experience Stefon Diggs' first touchdown for the Bills as though they were there to see it live!
Enter your number to get our free mobile app
ALSO: If you haven't seen any of the Buffalo Bills fan boxes yet, there is one specifically designed for each week that includes a shirt and non apparel items. Each week a different Bills player designs them and the money raised goes to charity.
Top 10 Bills QB for career passing yards.