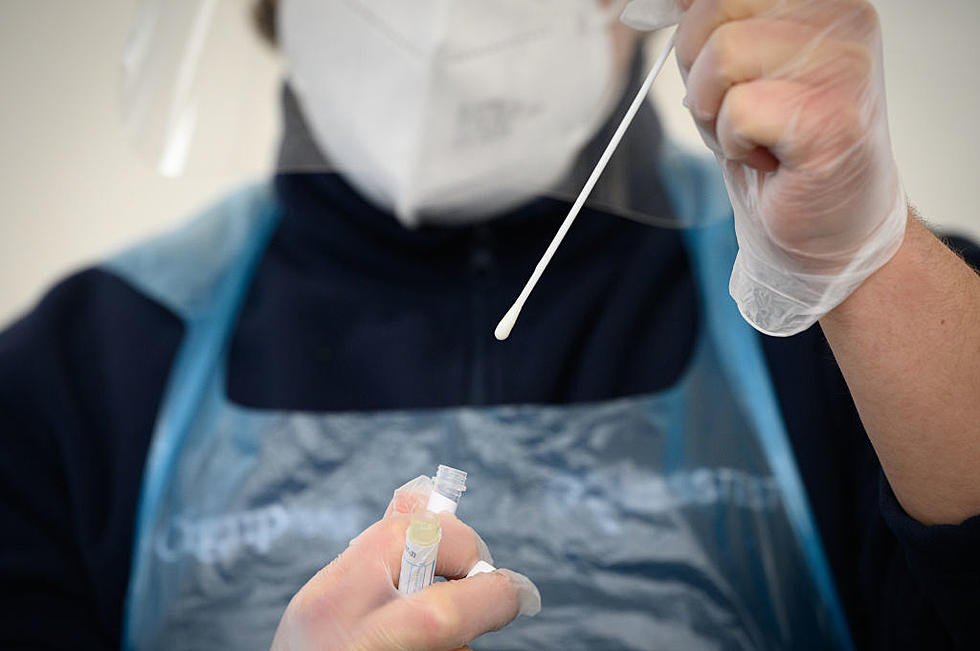 Erie County Now Offers Flu testing with COVID-19 Test
Getty Images
Erie County has announced that their Public Health Lab has added testing for influenza and respiratory syncytial virus (RSV) to the COVID-19 PCR testing which is offered through the Erie County Department of Health.
In simple terms, this means that all samples collected by ECDOH to test for COVID-19 via a PCR test will also go through a county test for influenza A, influenza B, and RSV from the sample collected during the COVID-19 swab.
Commissioner of Health Dr. Gale Burstein said:
RSV, influenza, and COVID-19 can cause similar respiratory symptoms. For people who are sick and want to know if one of these diseases is responsible for their illness, testing through ECDOH can detect each of these viruses
Anyone who tests positive for COVID-19 will be contacted by a county case investigator, with instructions as to what to do next.  Including details on how to isolate, and reduce the risk of spreading COVID to others. If a positive Flu test result is detected, individuals will be instructed to talk to their doctor's office.  Results of both tests should be received within 1-3 business days.
The rapid COVID-19 diagnostic tests offered to symptomatic k-12 students and staff use a different platform, and will NOT test for influenza or RSV.
Appointments are required for an Erie County Covid/RSV/Influenza test, and county residents can schedule a free diagnostic test through the Erie County Department of Health by calling (716) 858-2929.
COVID numbers continue to be on the rise here in Western New York.  New York State is setting all the wrong records this week. The COVID-19 surge across the state is the worst to date, since the beginning of the pandemic. CLICK HERE to read more about the rising numbers in our area.
Least Favorite Things to Do For The Holidays