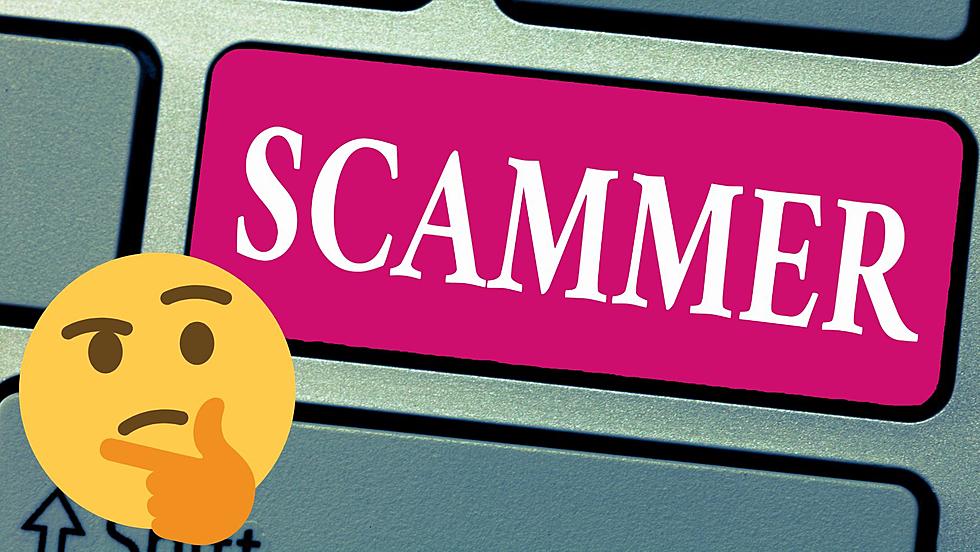 Western New Yorker Attempts To Catch Scammer In Hamburg
Photo Credit: Canva Image
Nobody likes being a victim of a scam, and it can be especially frustrating when you don't have enough information to follow up about getting your money back. 
But that's not stopping one Western New Yorker from attempting to get justice. 
Listen to Clay & Company, Every Weekday Morning On 106.5 WYRK
This man attempted to buy a pair of apple headphones, only to find out it was fake. 
Here's the original post on the Buffalo subReddit: 
"Got scammed by a young guy/kid. May be 18-19 years old, bleached hair, driving around in a grey new Jeep rubicon with blue interior accents, met up downtown Hamburg and sold me a pair of apple headphones that turned out to be fake. Deleted his Facebook and blocked me right after we met.

 

Not sure how else I can find him; but it seems like he is a local and hoping someone can identify him or the car."
Obviously the guy wants to get his money back, right? But if the scammer is so quick and smooth at the scamming, then someone else is bound to be his next target. 
Everyone seemed to understand that, because the amount of people that came forward about the same guy was incredible. 
So far, they have found out the Facebook profile of the scammer is associated with the name Ethan, and apparently he is already posting more pictures of apple headphones. 
After a quick search on Facebook marketplace, there is an Ethan who is selling apple headphones near Hamburg, NY for $300, but it's difficult to say whether or not it's the same guy. 
You can decide for yourself if you want to take that risk. 
But be warned: Facebook accounts with a small number of friends and little to no posts are usually a sign of a scam. 
6 Pictures of the Best Listing on Facebook Marketplace in Buffalo
How cool would it be to have an ice rink in your backyard? Well, now you can!
Here are 6 pictures of an ice rink that could be yours.
22 Ways Life Was Different in WNY Before Facebook
Here are 22 examples of how different life was before the internet.
9 Steps On How To Backup Your Facebook Photos To Google Photos