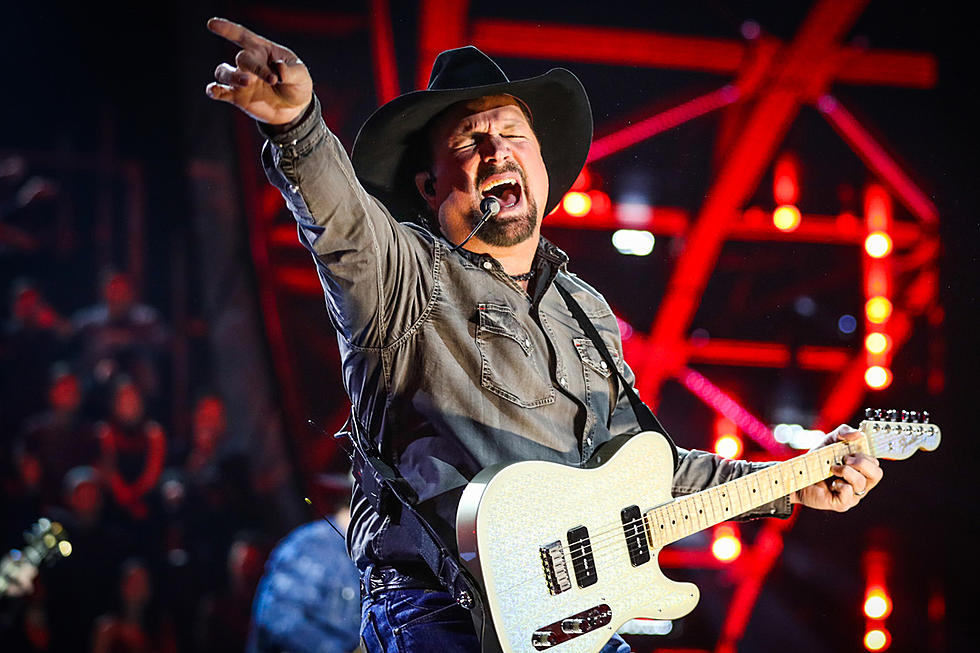 Be First In Line For Buffalo Garth Brooks Tickets
Rich Fury, Getty Images
After a long-anticipated wait, Garth Brooks is finally making a return to Buffalo.
We have waited over 7 years for this concert: Garth Brooks. Highmark Stadium. July 23, 2022. It is guaranteed to be one of the highlights of the summer.
Garth Brooks is the #1-selling solo artist in U.S. History with over 157 Million records sold, and he is going to be playing all of his hits at Highmark Stadium, the home of the Buffalo Bills!
Not sure if Garth will be going through a folding table, though…. 
When asked about the likelihood of whether or not Garth Brooks would plunge into a folding table at the home of the Buffalo Bills, he seemed a bit hesitant. You can read more about that here. 
The show is going to sell out fast, and it seems like everyone in Western New York wants tickets. After all, it's Garth Brooks. 
Well, the odds of getting a ticket for Garth Brooks this July are ever in your favor – if you enter the ticket waiting room an hour before tickets go on sale on Friday, June 17.
According to Garth's team, you can join the waiting room here at 9AM ET on Friday, June 17 for a chance to be first in line for tickets.
The Garth Brooks concert is on Saturday, July 23rd at 7:00 PM, and the show is going on rain or shine. There is an 8 ticket limit, and there's only 3 ways to buy tickets.  
Those three ways are:
2) The Garth Brooks Line at Ticketmaster 1-877-654-2784
3) The Ticketmaster app on your mobile device
Every ticket at Highmark Stadium is $98.95, but there's only one way to get into the early waiting room, and that is right here. 
We also have tons of tickets for you on WYRK with Clay and Company leading up to the big show. 
A lot of people have been asking questions in regards to the show, so we made a list.
Here are the most frequently asked questions for the Garth Brooks concert in Buffalo, New York: 
1.) How many tickets can I buy for Garth Brooks in Buffalo? There will be a limit of 8 tickets you can buy.
2.) When do tickets for Buffalo's Garth Brooks show go on sale? They go on sale Friday, May 20, 2022 at 10 AM.
3.) How can I buy tickets to go see Garth Brooks in Buffalo? There are going to be 4 ways that you can obtain your tickets.
WIN them by listening to WYRK and also, downloading the

WYRK app

Buy your Garth tickets at

Ticketmaster.com/GarthBrooks

Buy your Garth Brooks ticket in Buffalo from the Ticketmaster hotline: 1-877-654-2784

Or have the Ticketmaster app on your phone
4.) How much are the Garth Brooks tickets in Buffalo? All tickets are the same price. $98.95
5.) Do I have to have the COVID-19 vaccine in order to go to Garth Brooks in Buffalo at Highmark Stadium? *You assume all COVID risk. The concert will follow all local COVID rules.
Buffalo Country Music Concerts in 2022
Concerts in Buffalo, NY? Here is a list of the shows coming to the Buffalo and Rochester area, such as Morgan Wallen, Keith Urban, Thomas Rhett and Luke Bryan.
10 Artists You Didn't Know Had Cut Garth Brooks Songs
Garth Brooks has written quite a few of his own hits, but a number of other artists have cut his songs, too ... and not just country singers.
See Inside Garth Brooks and Trisha Yearwood's Malibu Beach House:
Garth Brooks
and
Trisha Yearwood
's former beachside house in Malibu offered a gorgeous vacation paradise for the country music power couple to relax.
Brooks and Yearwood bought their 4-bedroom, 3.5-bathroom, 4,200-square-foot house in Malibu for slightly less than $5 million in June of 2008. The house itself is fairly modest, but very well-appointed, featuring an open floor plan.
The living room boasts a corner fireplace and multiple sets of French doors that open to the backyard. The kitchen includes marble countertops, while skylights offer plenty of natural California sunlight. The den features floor-to-ceiling bookshelves on either side of a fireplace of white brick.
The backyard is spectacular, featuring a loggia, an outdoor fireplace, a half-court basketball court and elaborate landscaping. The house provides direct access to the world-famous Malibu beach via a set of steps.
The couple sold the house in Malibu in late 2016 for $7 million.