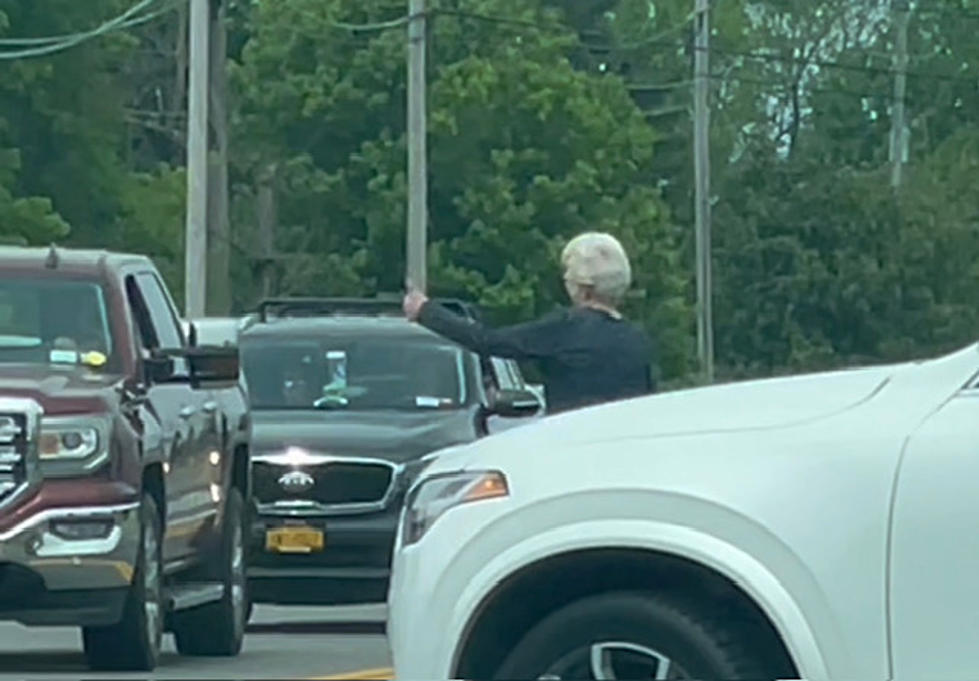 Woman Stopped Traffic On Transit, Called A Hero
Photo Credit: Kadie Daye
Nobody else cared to stop. People were driving around, not noticing that there was a family waiting to cross the street. 
That's when one woman parked her car at the intersection of Transit Rd. and Jessica Ln. in Cheektowaga, NY. 
Listen to Clay & Company, Every Weekday Morning On 106.5 WYRK
A family of geese waddled to the pedestrian crosswalk, hesitant to cross one of the busiest streets in Western New York, when a woman was traveling south in a red car on Transit Rd. and noticed the geese. 
That's when the red car suddenly came to a stop in the turn lane at Transit Rd. and Jessica Lane and the woman hopped out of the driver's seat to help the geese get safely across the street. 
At first, drivers were confused about what was happening, but once they saw this sweet older lady coaching the geese across the street, nobody really seemed to mind the hold up in their commute. 
Even the geese tried to hurry across the street so drivers could continue on their way. 
You can watch the video below.
I don't know about you, but I got emotional watching this woman direct traffic so the geese could safely cross. I mean, it was kind of dangerous for her to get out of her car on a busy street like Transit Rd., but someone had to do it or the geese could have been hit. 
So many people would have just driven past those geese, hoping that they didn't get hit. This woman stopped her car, took matters into her own hands, and took a pause from her busy day to help those geese. She may have been late to wherever she was going, but none of that mattered in that moment. 
It's a good reminder to look around at the world around you. Don't forget to be in the present…because always looking forward to your "next thing" or your "next plan" could cause you to miss something pretty big. 
Can You Legally Shoot Geese In Spring In New York?
Country Concerts in Buffalo, New York
Here are all of the country concerts happening in Western New York.
Concert Pet Peeves That Annoy Western New Yorkers
Concert season is here in Western New York and there are some things that drive concert-goers nuts.