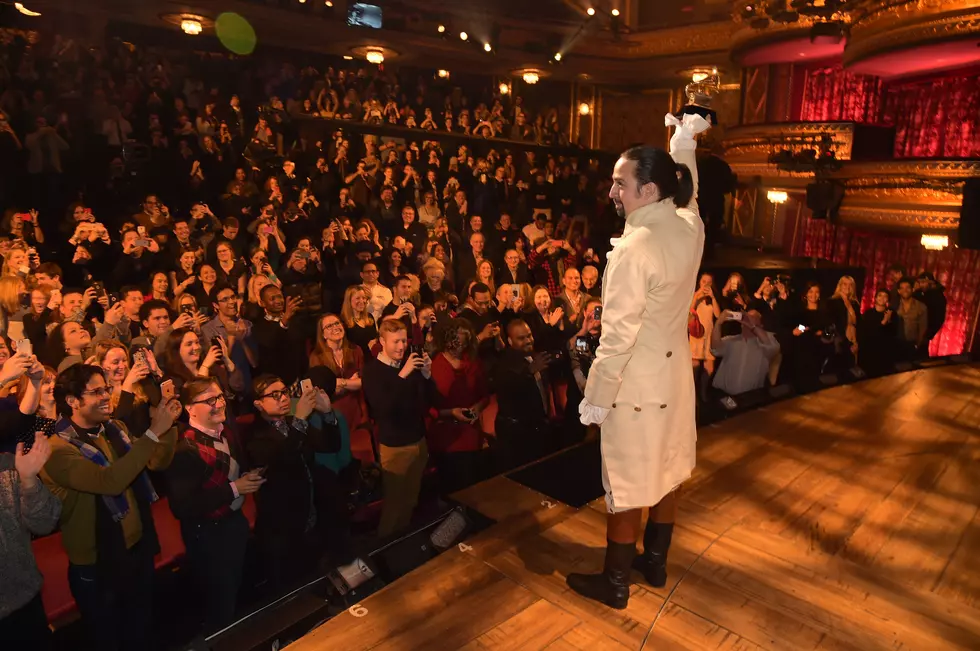 Hamilton Is Coming To Disney 15 Months Early In July
Getty Images
Disney has decided to fast track their plan to stream the incredibly popular musical on their streaming service.  Fans can now watch it from front to end on July 3rd.
That is a huge jump.  They're moving it up by 15 months!  It wasn't scheduled to hit until October of 2021.
Frozen 2 was released early and it was a huge hit.  That was only 3 months early.
If there was any silver lining to this cloud that is COVID-19, it's that we are getting more entertainment streamed directly to our living rooms than we ever have had before.  And they're finding ways to get it to us faster than was promised in the past.
There is nothing like live theater where anything can happen.
But if you can't wait, this will have to do for now.  The good news is that if you wanted to see it at Shea's in the fall, you'll know exactly what will be happening and what to look for.
"No other artistic work in the last decade has had the cultural impact of Hamilton — an inspiring and captivating tale told and performed in a powerfully creative way. In light of the extraordinary challenges facing our world, this story about leadership, tenacity, hope, love, and the power of people to unite against the forces of adversity is both relevant and impactful," -  Robert A. Iger, Executive Chairman of The Walt Disney Company.
They still have the option of bundling Disney+ with Hulu and ESPN for just $12.99 per month.  By itself, Disney+ is only $6.99 per month or $69.99 per year.
10 Old Fisher Price Toys That Are a Blast From The Past