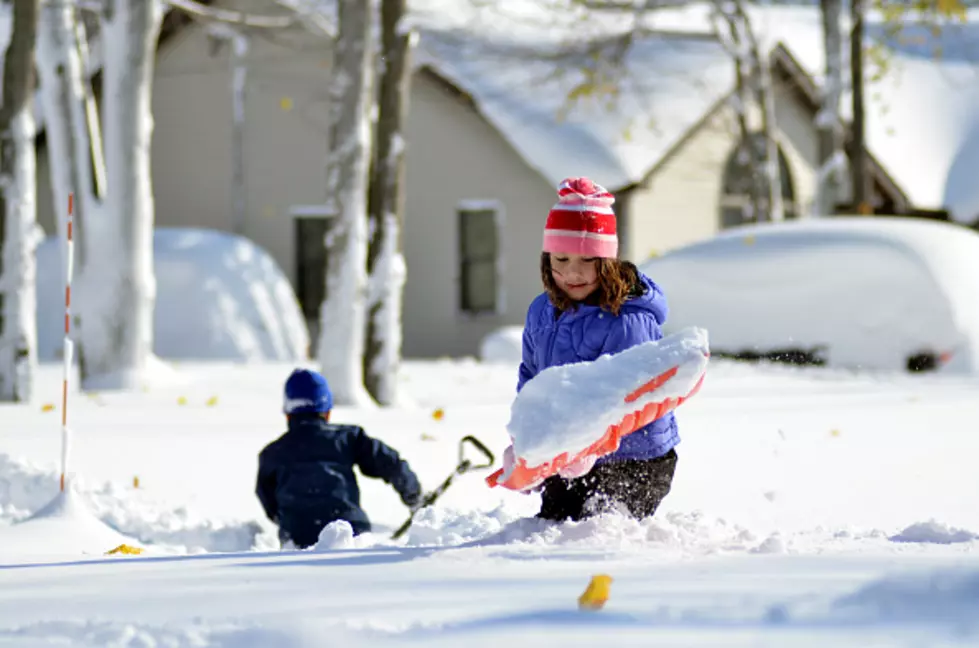 Heavy Lake Effect Snow Could Soon Bury Western New York
Getty Images
It was a downright chilly weekend. It started out rainy on Friday and then a cold Saturday with rain and even some snow showers on Sunday, with a real-feel temperature around 30 degrees.
Before this past weekend, it had been a rather mild and downright pleasant fall for Buffalo and Western New York. While mid-November typically means cooler air and the threat of snow, we usually prefer to wait until after the holidays for the first real, lake effect snow event of the season.
Mother Nature may not wait, however.
While Monday and Tuesday should feature a rather calm weather pattern, Wednesday into the upcoming weekend will not be by the looks of things.
Heavy lake effect snow is looking more likely to impact Western New York and counties in Central New York, east of Lake Ontario; timing will be Wednesday evening into the upcoming weekend.
On Sunday evening, the National Weather Service posted a warning to residents that heavy lake effect snow is on the way. They just don't know exact totals yet.
Wednesday night into the weekend will be more of a threat for the southern tier and south towns, whereas Thursday night into the weekend will impact all of Western New York...
What's even more distressing is that The Weather Channel's weekly forecast for the City of Buffalo puts snow totals anywhere from 6-19 inches from Thursday evening through Saturday. We have lived in Buffalo long enough to know that exact totals from lake effect can be a mere difference of a few miles.
With a lake effect snow event like this possible, travel would likely be impacted; both road and air travel.
Sunday looks to be the best of the four-day stretch next week (Thursday through Sunday), so we will have to wait and see how the weather turns out for the Bills next home game against the Cleveland Browns.
The silver lining is at least this lake effect snow, if it ends up becoming a bad weather pattern, comes a week before Thanksgiving. It would have been a travel nightmare had it come a week later.
Pics from The 2006 Buffalo October Snowstorm
Top 40 Winter Restaurants in Buffalo
The best winter restaurants in Buffalo and Western New York.
15 Fall/Winter Prep Chores That WNYers Love To Hate