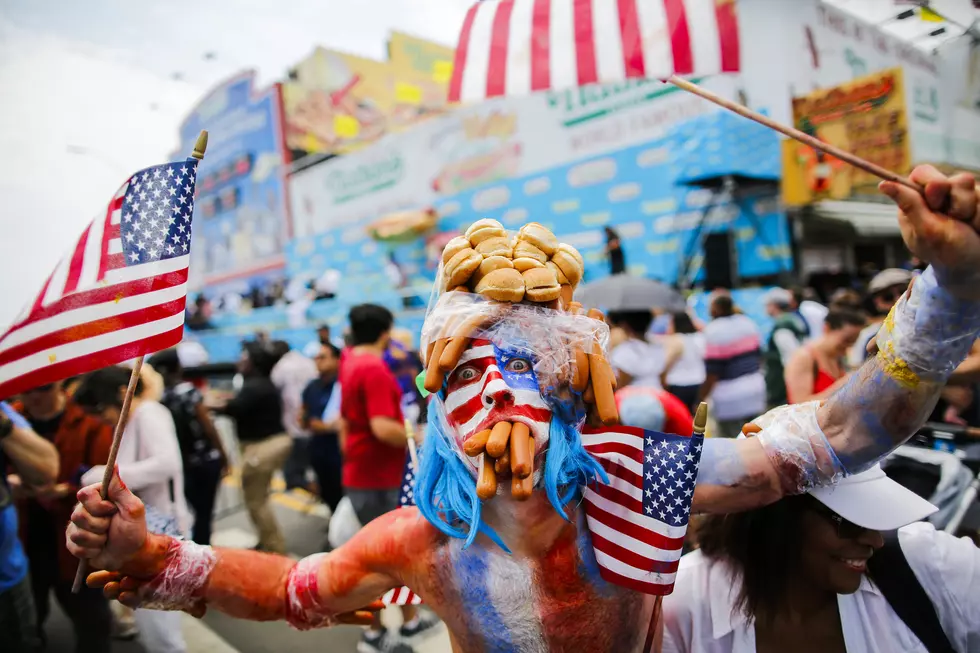 Help Buffalo Competitive Eater Make It To Nathan's Hot Dog Contest
Getty Images
The Nathan's Hot Dog Eating Competition happens every year on the 4th of July. This year, one Buffalo eater is hoping to be there.  But he needs your help.
His name is Megabyte Ronnie.  He's a professional wrestler and according to a post that he put up on Reddit, he's the 18th ranked competitive eater in the world.  This year, he wants to prove that he could be #1 by joining one of the most prestigious eating competitions today - The Nathan's Hot Dog Eating Competition.
This thing has been going on since 1926 when a group of friends started arguing over who was the most patriotic.  They decided to settle their argument with a competition that would prove who the biggest man was.  Of course, it was a hot dog eating competition.  The winner that year ate 13 hot dogs in 12 minutes.
There's no question at this point that Joey Chestnut is the guy to beat.  His record of 74 hot dogs in 10 minutes is a big mountain to climb.  But Megabyte Ronnie thinks he might be able to give him a run for his money.
But he needs your help to get there.  He put this post up on Reddit asking if anyone knew where he could find a specific type of hot dog for training purposes.
The dog in particular is the Nathan's famous original natural casing hot dogs.
He's had some luck finding the skinless ones but the natural casing ones he's having a hard time getting a hold of.  He's scoured Instacart and isn't seeing them here in Western New York.
So he's reaching out to you to see if you can keep an eye out for them in the grocery stores.  If you do see them, let him know either through that thread on Reddit or on his Twitter page.  You can also email him at Megabyteronnie@gmail.com.  Let's help our local guy make it to the big stage!
Check Out The 11 Most Popular Hot Dog Toppings
It is grilling season and here are the Top 11 things to throw on top of your hotdog. You can use these separately or together or mix and match.
Restaurants Buffalonians Flock To When The Weather Gets Warm
Increasing temperatures mean these local favorites here in Western New York are busy!