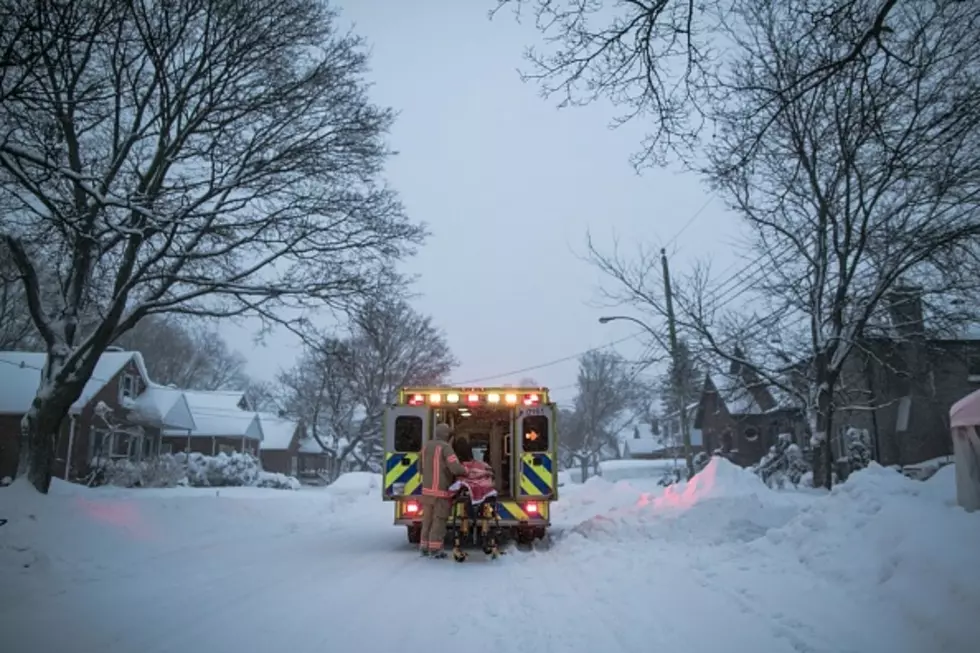 Lifesaving Tasks For Homeowners In Western New York
Getty Images
The schools are closing, the snow is falling and you have all the groceries you need! Let it snow!! But are you truly ready and prepared for heavy snow at your home or business? There are at least two tasks that you need to remember that could save your life or the life of someone in your family.
Most forecasts are calling for at least three feet of snow to fall in the Buffalo area. There could be more if the wind holds the storm over one area for a long period of time. That has forced New York State and Erie County officials to cancel school and limit travel in advance of what is to come.
But after the snow starts falling, keep an eye on some things around your house and neighborhood. If the snow goes above the vent from your furnace, clean it out! It can be very dangerous if the exhaust from your furnace makes it to the inside of your home.
The other responsible thing to do in your neighborhood when the snow falls is to watch how much snow is falling on the fire hydrant on your street. It may be in your yard or your neighbors, but cleaning out the hydrant on your street will help the local fire company and potentially help them in an event of a fire at your house or another building on the street.
I love the snow. But the older I get, the more I am aware of the things we need to do to keep our families safe and our neighborhood safe. Enjoy the snow but keep in mind these responsibilities.
Bills Mafia's Wishlist For The New Buffalo Stadium
The Bills are building a new stadium and here is a wishlist from Bills Mafia.
7 Christmas Gifts Perfect For Buffalo This Year
Here are the perfect seven gifts for Buffalonians this Christmas.