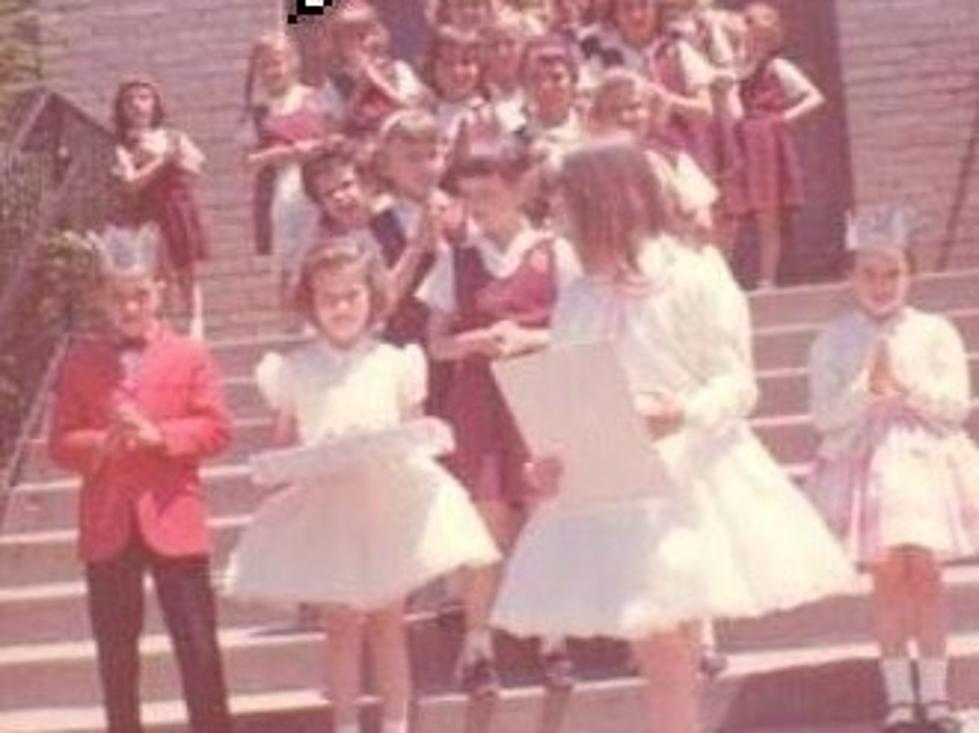 In the Buf with Jo – Dating…At My Age!
2nd grade, SVS
I used to try to youth-up my resume. You know, like leaving off your graduation years and stuff. Well not anymore dagnabit! I'm EMBRACING it! Dale Mussen isn't the ONLY one celebrating his 40th year in radio, so YOU do the math.
When I was in 2nd grade at St. Vincent's, my mom says I would come home from school and announce, with those Disney heart bubbles bursting above, "Ma! There's a boy in our class who looks JUST like Peter Lawford." *swoon* Guess who found me on Facebook a few years ago?
"Peter" and I have been having a blast! I just want to warn you. Stretch. Stretch your body well before a date. Have your ibuprofen BEFORE you need it. I am dead serious. Dear Peter does things like texting me to say "Hey! I found a $5-off coupon for Impressa," and I'm thrilled! THIS, my friends, is dating at my age. Heh, it's adorable.
Peter was married to a lovely conservative woman for over 30 years. God bless her soul. I was never...uh...conservative with a date. Let's just say that he thinks I ROCK!