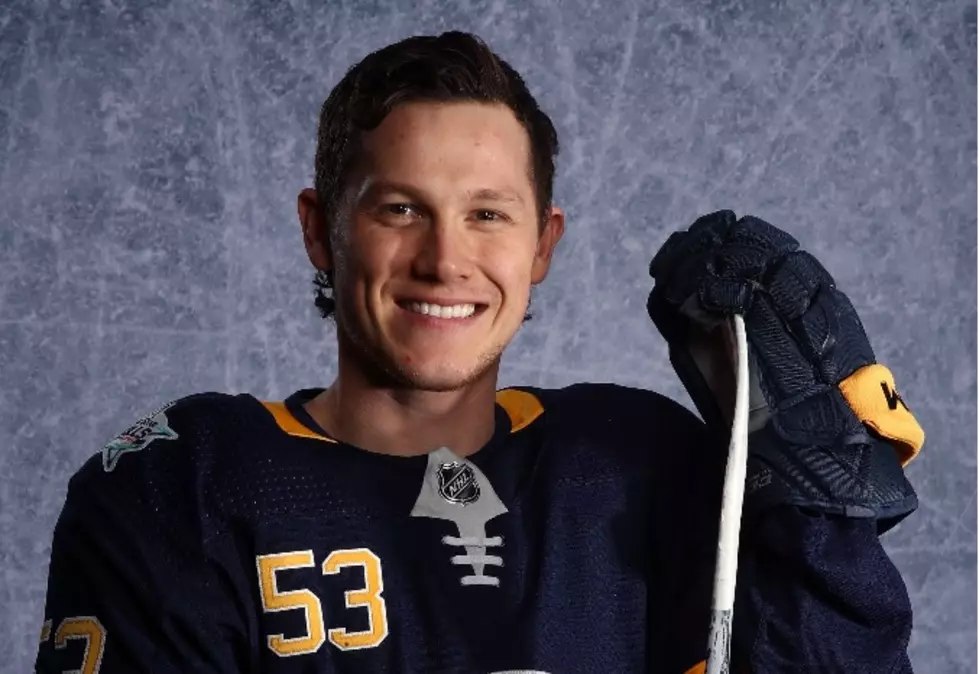 It's Official: Skinner Signs With the Sabres
Getty Images
Earlier this week the Buffalo Sabres and the agent for Jeff Skinner came to what was basically a take it or leave it deal.  But a $72-million dollar deal for 8 years would be pretty hard to leave on the table.
Friday night Jeff Skinner agreed to stay with the Sabres for as long as the 2026-27 season.  At $9-million a season, it would make Skinner the 16th-highest paid player in the league and the second-highest paid player on the team behind Jack Eichel's $10-million a year salary.
Together, the salaries of Skinner and Eichel will account for more than 22 percent of the team's salary structure.  NHL teams are projected to have an $83-million salary cap this season.
Skinner led the Sabres with 40 goals this past season and has scored at least 20 goals a season in eight of his nine seasons in the NHL.
With Skinner under contract, general manager Jason Botterill can now concentrate on working on deals for his five potential free agents including Evan Rodrigues and Jason Pominville.