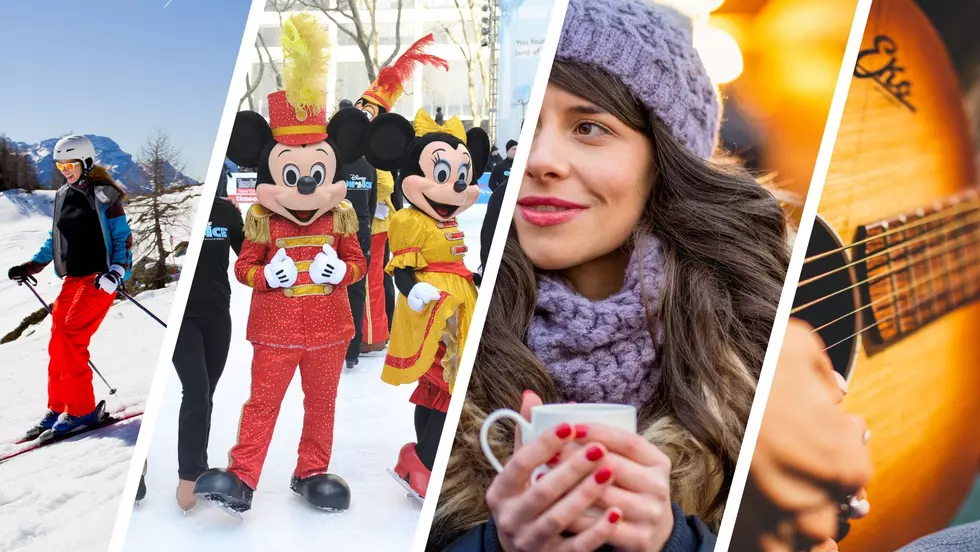 You'll Love These 10 Weekend Events In Western New York
Photo Credit: Canva Image
There is always something going on in Western New York, and this weekend is a perfect opportunity to hit the slopes, take a painting class, go ice skating, and doing your typical "Hoedown Throwdown," as Miley Cyrus might say. 
Listen to Clay & Company, Every Weekday Morning On 106.5 WYRK
People are planning to be out and about for the last weekend of January, even though temperatures are expected to stay in the high 20s-lower 30s for the weekend. I'm sure most of us are hoping that the groundhog does not see his shadow next week so spring can make an earlier arrival, but I guess time will tell! For now, we'll have to make the most of the cold!
The Niagara Icewine Festival is returning for another weekend in Niagara Falls, the Hofbräuhaus is holding a country hoedown this weekend,  and Disney on Ice is back in Western New York. There are so many winter activities to do around Western New York, and you can see the top 10 weekend events below!
Every Friday, Kadie's Kalendar takes a closer look at the best events going on around Western New York for the weekend. Take a look at the ones listed below, and let us know which one is your favorite from Kadie's Kalendar?
Kadie's Kalendar - 01/27-01/29
Take a look at these 10 weekend events and let us know which one is your favorite!
There is so much to choose from on the list, but if I had to choose one event, it would be the Hofbräuhaus Hoedown. I mean, OsbornNash and Christian Kramer and the Backwoods Revival are two of the best local country groups you'll find in Western New York, so grab those cowboy boots and let's meet at Hofbräuhaus!
It's going to be a fun and exciting weekend in Western New York, but is it really that surprising? There is always something to do in Buffalo, and the F.O.M.O. is real, so choose wisely. :)
Kadie's Kalendar is posted every Friday on our website, displaying the top 10 events in Western New York for the upcoming weekend. Make sure you check back every Friday morning for the best weekend events in the 716.
15 Places To Take Someone You Hate In Buffalo, New York
This is how you make someone never want to visit you in Buffalo again.
65 Obnoxious Banned License Plates In New York State
Here are some of the crude, hilarious, and off-the-wall personalized license plates that were denied in New York state in 2022.
How Many People In Buffalo Use A Bidet?
You'd be surprised how many people actually use a bidet in Western New York.