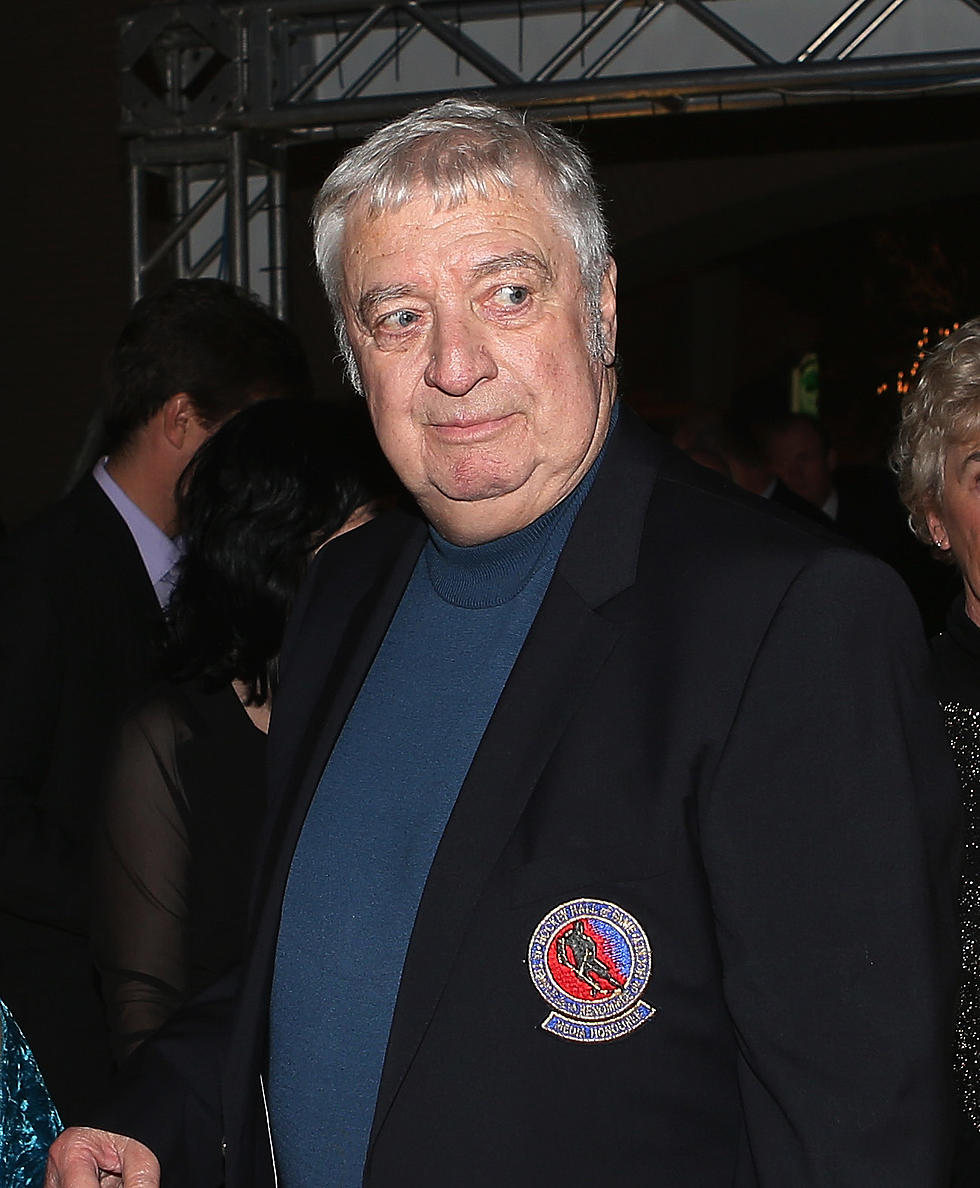 Meme About Eichel & Jeanneret Is The Best Thing On The Internet
Getty Images
Rick Jeanneret was just honored by the Buffalo Sabres and fans everywhere reacted online.  He even had a little fun with it himself!
Jack Eichel was supposed to be the savior of the Buffalo Sabres.  It's a huge amount of weight for one person to carry (ask Josh Allen).  And some people carry burdens of that magnitude differently.  Some would argue that Eichel didn't handle it well.
Recently, Eichel returned to Key Bank Center to play for the first time against the team that drafted him into the NHL.  Eichel is now with the Vegas Golden Knights.  Let's just say it didn't go as well as he had hoped it might.  Fans boo'ed the former captain when he hit the ice.  So much so that he commented on how loud it was.
It's about the loudest I've heard this building ever. Really, it only took seven years and me leaving to get into the game. - Jack Eichel

 
This past weekend, the crowd was pretty loud also...but this was for something entirely different.  This weekend it was all about a guy named Rick Jeanneret - A guy who hasn't given up on this team in over 60 years since he became the play-by-play announcer for the team.
The difference is, when they brought Jeanneret on the ice, it was all cheers, and there were plenty of them!
It's funny all by itself, but to see that Rick Jeannerete posted it to his story (as pointed out by Buffalo Bills super fan Brother Bill) makes it all that much funnier.
Buffalo Sabres Captains Since 2000
Buffalo Sabres Goalie Masks
22 Famous Buffalo Sports Phrases Every Die-Hard Bills and Sabres Fan Knows
Being a sports fan in Buffalo is sometimes like knowing a different language. Here are 22 of our favorite Buffalo sports phrases you already know if you're a huge fan! And if you're new here, here's how to catch up.