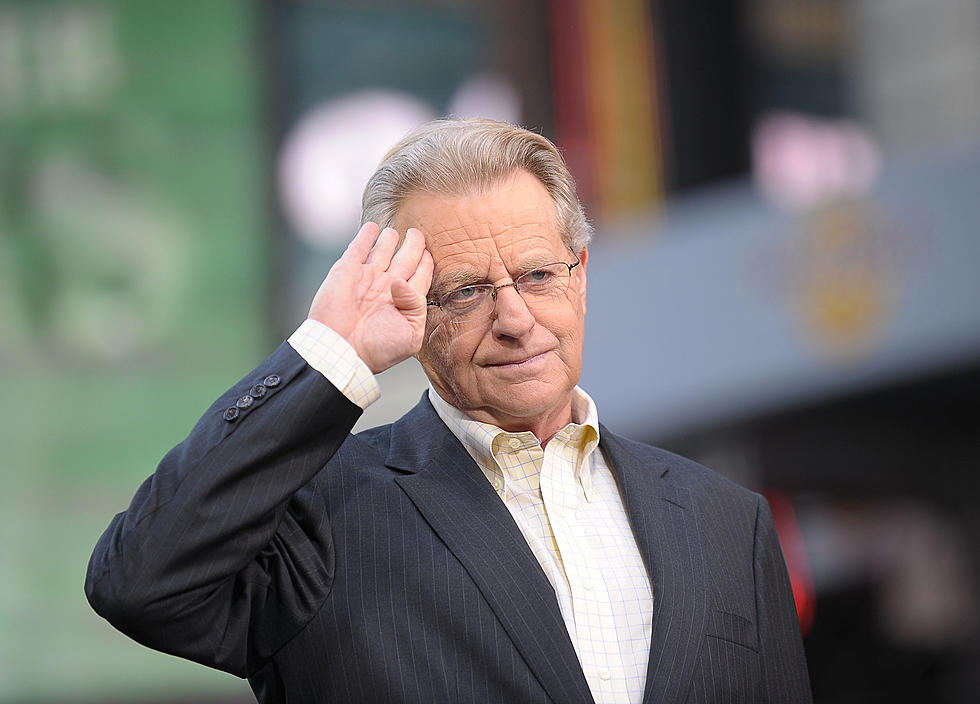 Jerry Springer Honored By One Of Buffalo's Best Restaurants
Getty Images
Over his career, Jerry Springer became a cultural phenomenon and forever changed television. He took over the world of daytime in the '90s and the '00s. Jerry was known across the country, and he leaves behind quite the legacy, as many people often call Springer "the architect of reality tv."
Listen to Clay & Company, Every Weekday Morning On 106.5 WYRK
On April 27, Jerry Springer passed away at his home in Chicago after battling pancreatic cancer. He was 79 years old. 
Jerry Springer was best known for his talk show of the same name, which he ended in 2018 after 27 seasons and nearly 5,000 episodes. It wasn't quite a full retirement, though…Jerry Springer worked on a handful of other television series. 
Springer did a lot of things in his career, but he had a unique back story. Springer was born February 13, 1944 in a London underground railway station that was being used as a bomb shelter. Jerry's parents, Richard and Margot, were German Jews, and they fled to England during the Holocaust. Other relatives in the Springer family did not make it, as some of them were killed by Nazis in the gas chambers. 
When Jerry and his parents arrived in the United States, he was 5 years old. He grew up in Queens, New York, and he developed a love for the New York Yankees.
While his home became Queens, Springer would venture up north on occasion, and one time he made a stop in Western New York. 
Springer took the time to eat at Chef's Restaurant, a Buffalo favorite, and he loved it so much that he actually took a picture with the Chef's original sauce!
This photo became the first photo on the celebrity wall, and it all started back in 1997. 
In memory of Jerry Springer, Chef's Restaurant paid tribute to him on an Instagram post that told the story of how the celebrity wall got started. 
"The FIRST celebrity to take a picture with a jar of our sauce on our celebrity wall in 1997. He was a great guy #rip," the post said.
Chef's Restaurant also shared a famous quote from Springer that he shared during his time here. Springer said, "Take care of yourself and each other."
Great words from a person who will be remembered across the country. Jerry Springer will be missed. 
35 Celebrities You Did Not Know Are At Chef's
Did you know these 35 celebrities are on the wall at Chef's Restaurant?
6 Buffalo Restaurants Which Need a Second Location
Here are six Western New York restaurants that could really use a second location.
Top 50 Summer Restaurants in Buffalo and Western New York
Check out some of the best spots for food and drinks this spring and summer across Western New York!