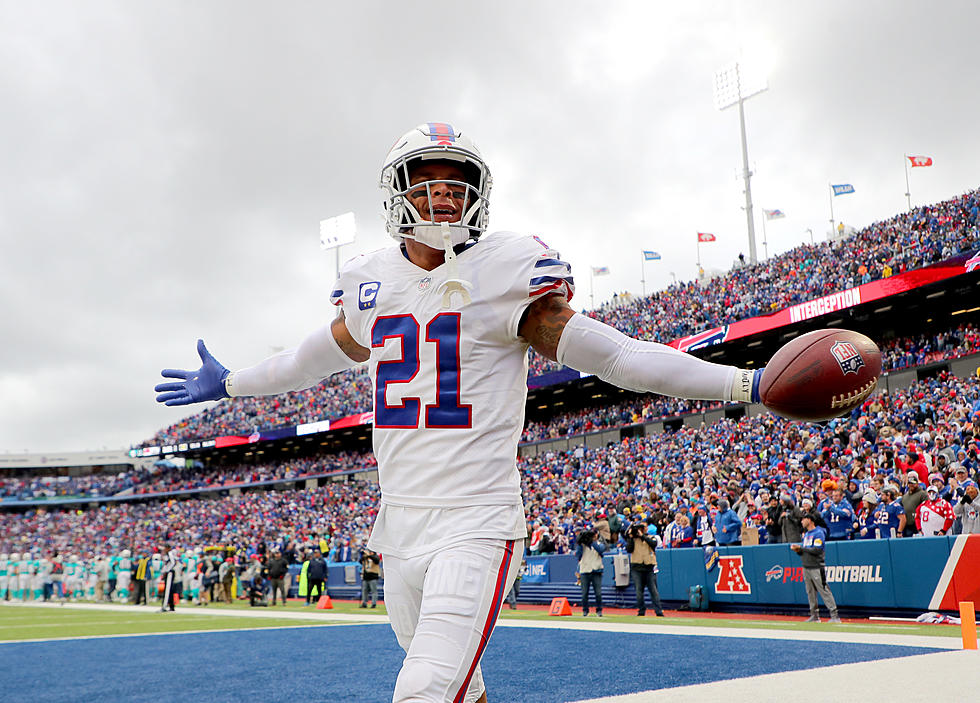 Rumors Say Jordan Poyer Could Be Traded To New York
Getty Images
The Buffalo Bills are getting ready to kick off their season this Thursday and one rumor has the Buffalo Bills trading one of their All-Pro players.
Feel Good Mornings With Dave Fields Mon-Fri 6am-10am
According to an article on Bleacher Report, the Buffalo Bills could make a trade that would send Jordan Poyer to the New York Giants for a couple of draft picks. The report stated that the Bills would send Poyer and a 5th round pick in the 2023 NFL for the New York Giants' 4th and 5th round pick if the Giants' 5th round pick is higher than the Bills' pick.
Why This Trade Would Work.
The Bills have yet to sign the All-Pro safety to a contract extension and the Bills are close to the salary cap. Moving off Poyer for some extra draft picks would free up some cap space and allow the Bills to use some of those extra picks to move up in next year's draft and select a safety if needed.
Also, the New York Giants front office and coaching staff have ties with the Bills over the past couple of years and they know what kind of player Poyer is.
Why This Trade Wouldn't Work
If the Bills are truly in "Win Now" mode for this season they want to have the best players on the field this season, now down the line. Getting draft picks in next year's draft doesn't do anything for the Bills this season. If the Bills want to win the Super Bowl, they want to have Jordan Poyer on their team.
Will The Bills Make This Deal?
In my opinion, heck no. The Bills winning a Super Bowl would give the team, General Manager Brandon Beane, and Head Coach Sean McDermott the ultimate job security for the next several years. The Bills team, players, and fans want nothing more than to win a Super Bowl and they will do everything they can to win this year.
The 5 Best Looking Men On The Buffalo Bills Roster
Now that the Bills'roster is set, here are the Top 5 best-looking men on the team.
The 5 Best Punters In Buffalo Bills History
There has been a lot of talk about punters in Buffalo this off-season. Here are the Top 5 punters in Buffalo Bills history based on average yard per punt with at least 101 punts as a Buffalo Bill.
Former Buffalo Bills Fan Favorite Selling New York Home
It looks like former linebacker and defensive stud Jerry Hughes is also selling his Western New York. His wife posted on her Twitter that their East Aurora home is now up for sale. It is listed on
Zillow
for just under $1.5 million dollars.