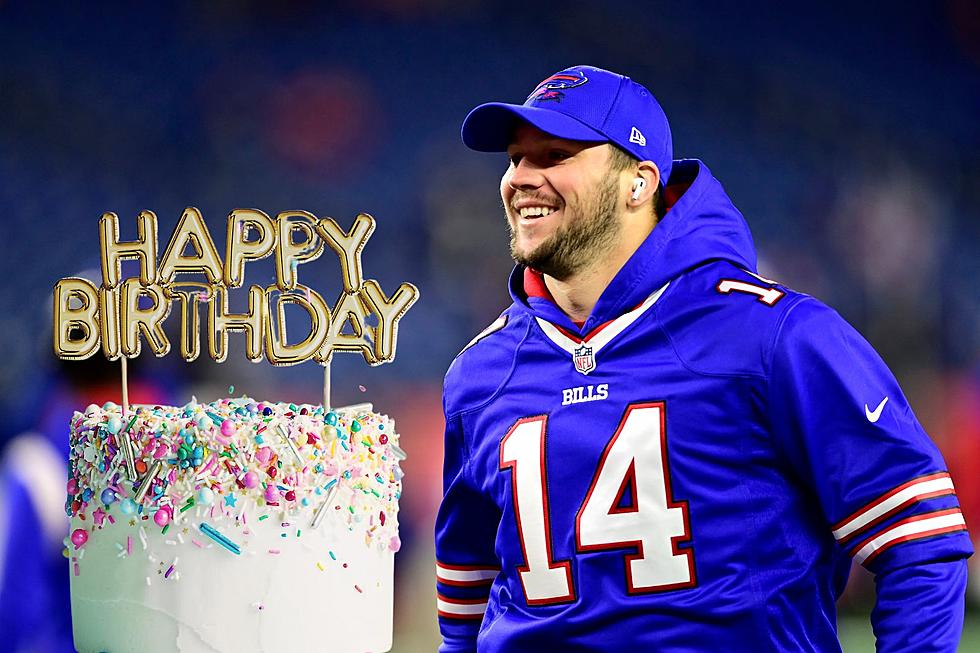 Here's What Josh Allen Wants For His Birthday This Year
(Getty/Canva)
Josh Allen's birthday is coming up this Sunday.  If you'd like to get him something, he's got a suggestion for you.
How many times have you wanted to get something for someone's birthday but they already seem to have everything?  It makes it really tough to find a gift to buy.  Normally that's when you revert to giving them experiences instead.
But what do you do to wish the quarterback on your favorite football team a happy birthday?
When is Josh Allen's Birthday?
Josh Allen will be celebrating his birthday this Sunday (5-21-23). He will be turning 27.
Josh Allen already seems to have everything
It's tough to buy for someone who seems to have everything.  The guy worked his tail off to become a starting quarterback in the NFL.  He didn't receive a single scholarship offer to play after high school and ended up playing at a community college just to find a path in.
That made it even sweeter to see him sign a huge deal with the Buffalo Bills before his old deal had even ended.  He signed a 6 year extension worth up to $258 million where he will earn an average salary of around $43 million a year.
What could you get him if you wanted to?
If you wanted to do something for him though, he has a suggestion that he liked on Twitter.
Josh Allen supports Oishei Children's Hospital
It's always good to make a donation in someone else's name for something that will make an impact in the community.  Josh Allen has supported Oishei Children's Hospital since he arrived in Buffalo.
When he lost his grandma, Patricia Allen, Bills Mafia began making donations to the hospital in her name.  They were able to rais over $1 million in her name.  It was enough to name a new wing after her.
Want to get something for Josh Allen?  You can make a donation at PatriciaAllenfund.org.
11 Pictures of Why We Love Josh Allen
Buffalonians Would Hate To See Josh Allen Endorse These Companies
Josh Allen Lighted Shrine