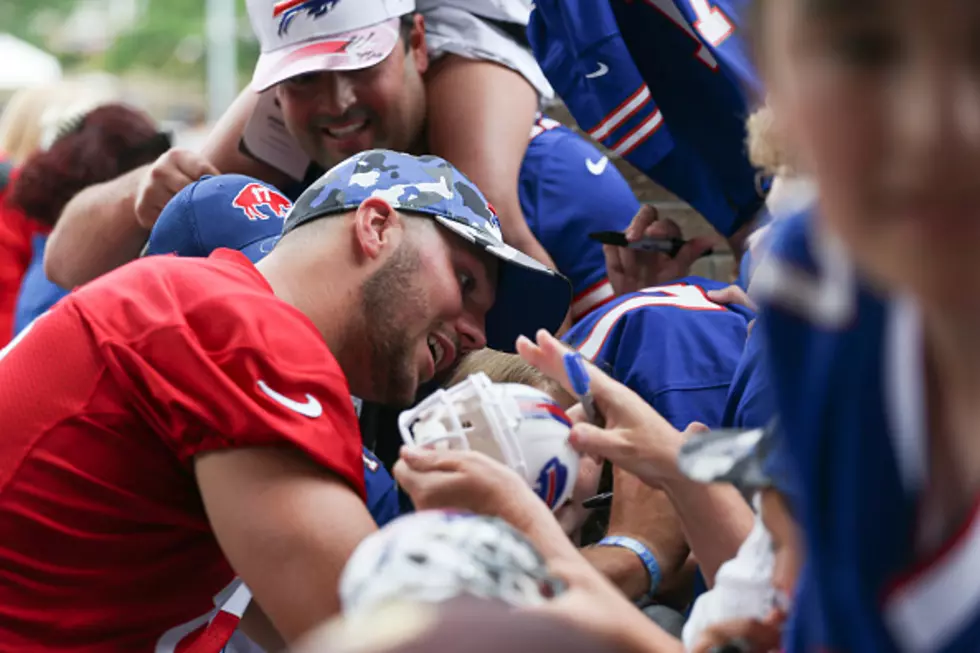 Josh Allen's Recent Quote On Buffalo Makes Bills Fans Cry
Getty Images
When it all comes down to it, Buffalo is just a place with people who have huge hearts. That call it the "City of Good Neighbors" for a reason. Whether it's the lake effect snowstorms that cause us to help one another out to dig out our cars, or it's the stereotype that outsiders give us about that snow or sports team failures, we are used to taking it on the chin and sticking together.
That mentality is perfect for the current starting quarterback of the Buffalo Bills, Josh Allen.
Allen's on-field success since being drafted in 2018 is well documented: three straight playoff appearances, back-to-back AFC East titles and the first player in NFL history to pass for 100 touchdowns and rush for another 25.
But Allen's commitment to the Western New York community is unmatched. He takes time out for charities, especially the children of Buffalo who need it the most. He's also fully embraced the culture, including the amazing local food.
Allen was a guest on The Herd radio show this week with Colin Cowherd, which is a national sports show on the radio and live TV.
Allen's quote on the City of Buffalo is the best quote we have ever heard from him.
That perfectly sums it up and that quote left many Buffalonians teary-eyed.
The Bills wrap up the 2022 preseason against the Carolina Panthers this Friday night, before preparing for their week 1 matchup against the Los Angeles Rams on national TV.
The Bills are favorites to win the Super Bowl and it starts with number 17 at quarterback.
11 Pictures of Why We Love Josh Allen
22 Famous Buffalo Sports Phrases Every Die-Hard Bills and Sabres Fan Knows
Being a sports fan in Buffalo is sometimes like knowing a different language. Here are 22 of our favorite Buffalo sports phrases you already know if you're a huge fan! And if you're new here, here's how to catch up.
The Best 50 Ice Cream Places in Western New York
The warm weather means ice cream season is just about here.