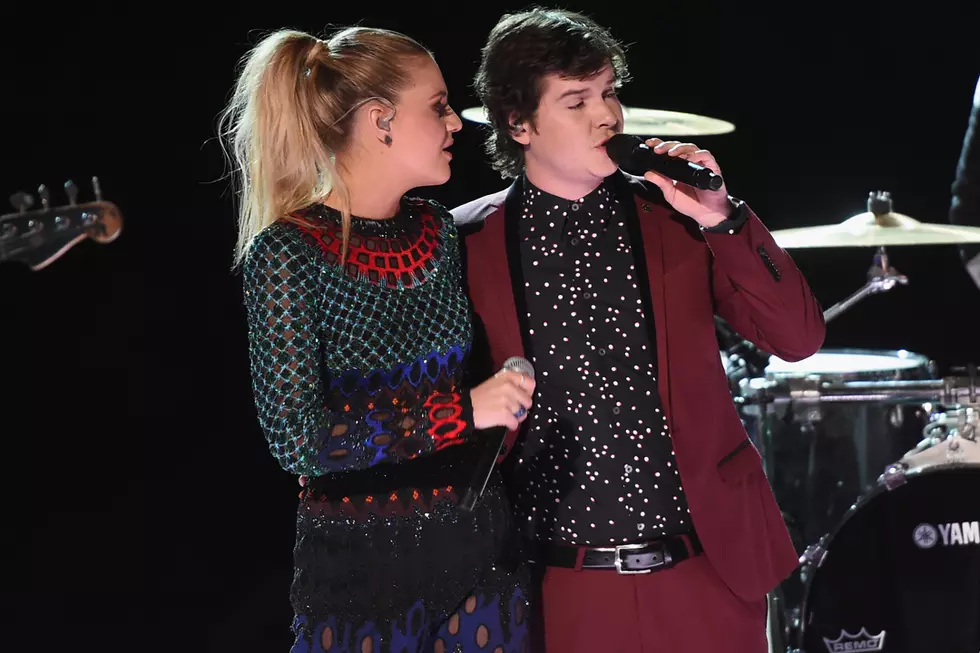 Kelsea Ballerini Performs With Lukas Graham at 2017 Grammy Awards
Kevin Winter, Getty Images
Country and pop united at the 59th Grammy Awards when Kelsea Ballerini took the stage to perform a duet with the lead singer of Lukas Graham, Lukas Forchhammer.
After an introduction from radio personality and former American Idol host Ryan Seacrest, the two rising stars joined forces for a combined performance of their No. 1 hits, Ballerini's "Peter Pan" and Graham's "7 Years."
Dressed in a one-piece glittery suit and high ponytail, Ballerini showed off her sweet vocals while singing her third No. 1 song in an orchestrated performance that melded the stars' songs together with choruses from her track and "7 Years." Ballerini offered a stripped down version of "Peter Pan" with a more acoustic vibe, as the two stars complimented each other nicely with their vocal abilities. Lukas Graham are nominated for three of the night's awards for "7 Years," including Song of the Year.
Kelsea Ballerini Opens Up About Next Album
Ballerini was nominated for her first Grammy in the category of Best New Artist, alongside Maren Morris, the Chainsmokers and Anderson .Paak. Independent hip-hop star Chance the Rapper took home the trophy. Sturgill Simpson won the Best Country Album award for A Sailor's Guide to Earth, while Tim McGraw''s "Humble and Kind," penned by Lori McKenna, claimed the title of Best Country Song. Hillary Scott, Joey + Rory and Dolly Parton are also some of the night's big winners in country music.
See More Photos From the Grammy Red Carpet
Watch the Top 5 Moments From the 2017 Grammy Awards