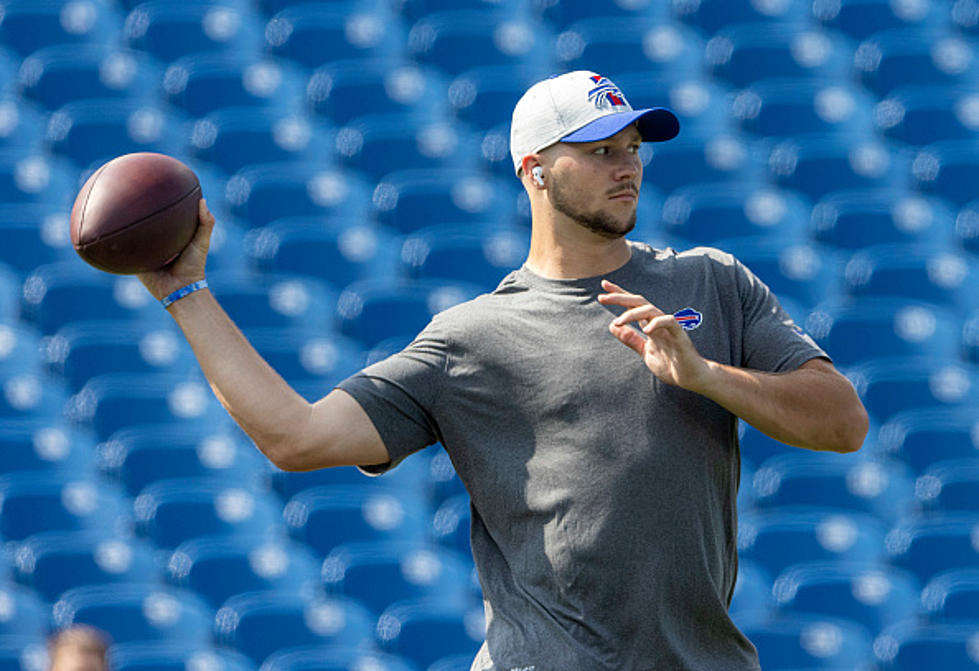 Little Girl Gives Josh Allen a Special Gift and It's Adorable [VIDEO]
Getty Images
We know how awesome Buffalo Bills quarterback Josh Allen is. He's a star in the NFL and took a huge leap in year three last season, leading the Bills to a 13-3 record and an AFC East Division crown.
However, Josh Allen off-the-field is another huge reason why he has become a fan-favorite. Josh always takes the time to make sure fans are taken care of and have a moment they can remember forever.
After the Bills final preseason game against the Green Bay Packers on Saturday afternoon at Highmark Stadium, Allen was running off the field and fist-bumping fans. He spotted a little girl with a sign and drawing she made special for Allen and he took it and will for sure keep it as a keepsake.
If you're wondering what the drawing looked like, here it is.
That is so adorable and that girl's day was made. She will never forget that moment.
Allen had a bad experience with a San Francisco Giants baseball player when he was a kid living in California and the player turned him down for an autograph. Allen promised himself that if he ever became a professional athlete he would make sure he took the time out for fans and little kids.
The Buffalo Bills will play the Pittsburgh Steelers on Sunday, September 12th at 1 pm at Highmark Stadium in Orchard Park.
The Best 50 Ice Cream Places in Western New York
The warm weather means ice cream season is just about here.
KEEP LOOKING: See what 50 company logos looked like then and now
KEEP READING: What were the most popular baby names from the past 100 years?