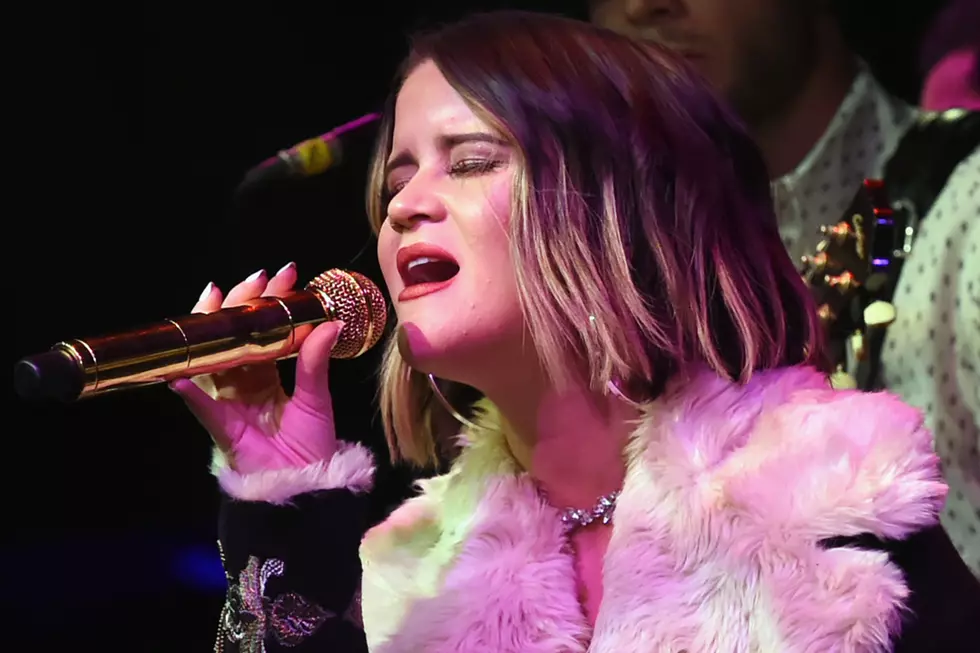 Maren Morris Is Totally Not Freaking Out About Potential No. 1 Hit
Rick Diamond, Getty Images
Maren Morris the artist wants her single "I Could Use a Love Song" to reach No. 1, but she wouldn't trade a Grammy for it. It's a different story for the songwriter that lives within, however.
The Top 5 single is on the cusp of becoming her first chart-topper, following the Top 10 hits "My Church" and "80s Mercedes." Of course Morris hopes all of her songs top the charts — "That's the point of putting a single on the radio," she says — but that's not the end-all indicator of success.
"I think for me it was kinda of re-prioritizing, going 'OK, 'My Church' and '80s Mercedes' did not go No. 1, they went Top 10, but look at the power that they've had ... they've given me a career," she tells Taste of Country.
But, ... "When I moved to Nashville I wanted to be a songwriter, so I think the thing I was chasing was a No. 1," she says.
"It would be cool to ring the bell just once," she adds, smiling.
To date the 27-year-old Texan has won one CMA, one ACM and one Grammy Award for songs from her Hero album, released in 2016. "I kind of look at those awards as concrete validation that my album has transcended more than a six week period or however long it takes to get a No. 1 song," she says.
Already assure of one of the top country songs of 2018, Morris says to expect new music from her this year. She's been working on album No. 2 since she wrapped a headlining tour last winter. One influence on this new album that didn't play much of a role in building Hero is her live show. She's not only a headliner when she wants to be, she's a hot opening act slated for Niall Horan's tour in 2018.
"Everything shapes your album," she says. "Every conversation, every tour. I know after touring with Keith (Urban) and Sam (Hunt) ... playing live things change in your mind as a writer because you're like 'OK this works live, this really works live. This doesn't as much as I thought it would.' So that stuff really gets into your brain and it's filed in back."
Country Trailblazers? These 12 Women Are Doing the Job