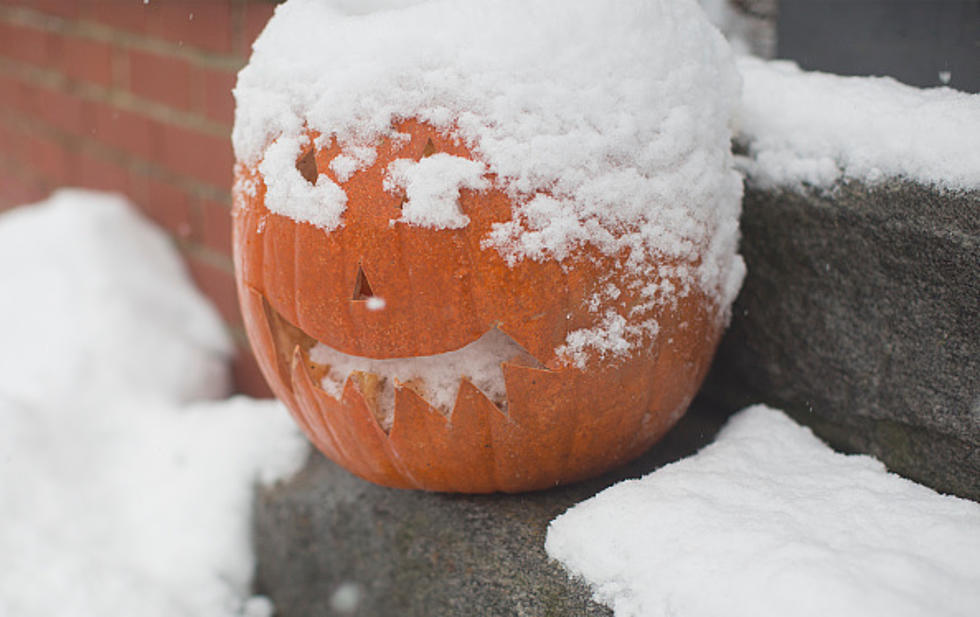 Massive Halloween Snowstorm For New York State?
Portland Press Herald via Getty
The fall weather can be slightly unpredictable here in New York State. As the cold air moves in across the Great Lakes, anything can happen and a forecast can change in a minute! Many of us who live in Western New York remember the "October Surprise" storm that piled up heavy, wet snow in mid-October.
The leaves are changing and the predictions are out. The Farmer's Almanac is calling for more snow than usual this fall and the chance for more frequent storms.
But what about the big events coming up? Everyone in Western New York has walked through the snow and cold and wind from house to house with our costumes on trick-or-treating.
However, this year the early and long-range forecast is calling for seasonable temps and partial sun!
This weekend, there are many who will hit the road to see the colors of fall and the changing leaves. New York State has some of the best places and views for "leaf peeping". The massive amount of maple trees and the variety of other hardwoods scattered on the hillsides make for a coloring book for Mother Nature!
The fall is exciting and the leaves are amazing! However, New York State does NOT allow you to burn leaves at any time of the year. Pile them up and use them for mulch or compost or let the town pick them up. But burning is not allowed.
LOOK: How Halloween has changed in the past 100 years
Stacker
compiled a list of ways that Halloween has changed over the last 100 years, from how we celebrate it on the day to the costumes we wear trick-or-treating. We've included events, inventions, and trends that changed the ways that Halloween was celebrated over time. Many of these traditions were phased out over time. But just like fake blood in a carpet, every bit of Halloween's history left an impression we can see traces of today.
LOOK: 34 spooky dessert recipes for this Halloween