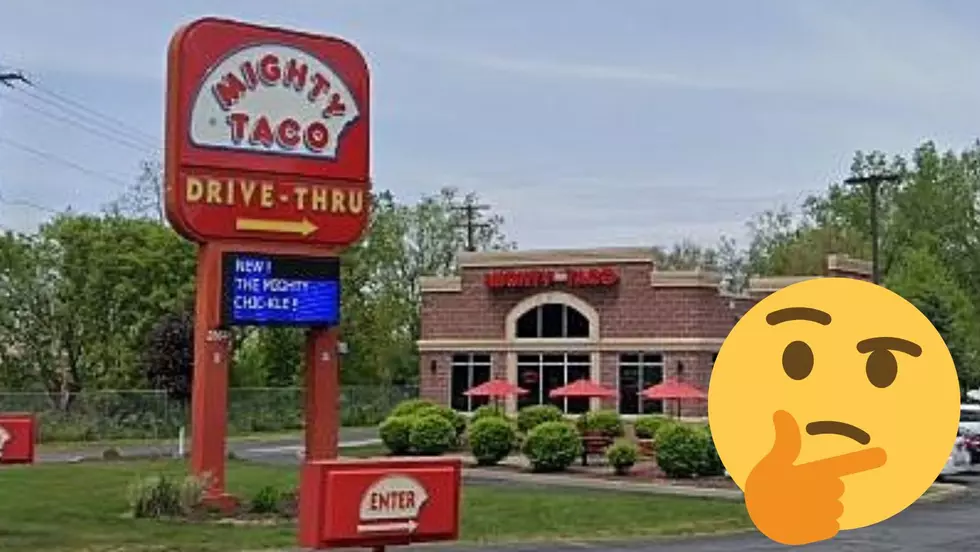 Big Change Coming To Mighty Taco?
Photo Credit: Google Maps
Rumors started circulating on Facebook that one of the most popular items will be removed from the Mighty Taco menu. 
Listen to Clay & Company On 106.5 WYRK
Last week, a post on Facebook gained some serious traction after claiming that one of the most popular items on the Mighty Taco menu would be discontinued in the near future. 
A member of the private Facebook group, WNY Vegans, shared the news in a post on February 8. 
"Boo hoo...I just found out Mighty Taco plans to get rid of impossible meat. Bye bye Mighty Taco.."
The news was met with tons of angry reactions and frustrations from those who prefer the meat substitute, but this member insists that she had a reliable source. 
"I was at the Mighty Taco in Orchard Park and a manager told me they just got notice they were discontinuing it because it wasn't selling enough."
Over the weekend, I spoke with a manager at the Mighty Taco in Kenmore, located at 2363 Delaware Avenue. When I inquired about the status of the impossible mighty taco and whether or not it would stick around on the menu, the manager admitted that Mighty Taco considered removing the item, but it doesn't look like that will happen anytime soon. 
According to the Delaware Avenue manager, the item was actually more popular than the restaurant initially realized, contrary to what the WNY Vegans Facebook group was saying. 
Admittedly, I have friends who eat meat, and they actually prefer the impossible tacos, so it's not just vegans and vegetarians who love them. 
Is it popular enough to keep impossible tacos on the menu indefinitely? Not sure on that, but we do know that the impossible taco is here to stay…at least until further notice. The item is also still listed on their company website. 
We'll update you on any changes, but I had no problem ordering the impossible taco on Sunday, so get your fix while you can!
The 45 Best Fish Fry Restaurants in Western New York
The 45 best places for a
great fish fry
in Buffalo and Western New York.
11 Places To Meet Singles IRL In Buffalo, New York
We've rounded up a list of ideas on places single Buffalonians can check out to potentially meet their next Buffalove - in REAL life, not through a dating app profile.
12 Perfect Valentine's Day Cards For Bills Fans
Show your Buffa-Love with these Buffalo Bills-themed Valentine's Day cards.