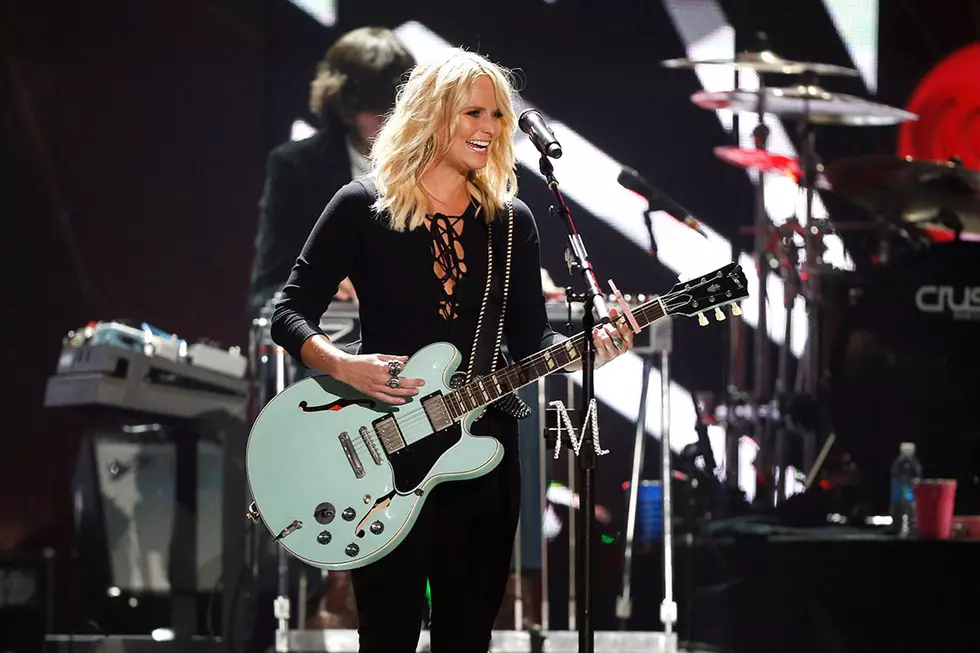 Miranda Lambert Soars to Top of Charts With 'The Weight of These Wings'
Bob Levey, Getty Images
Miranda Lambert has scored another No. 1 album, as her latest album, The Weight of These Wings, sits in the the top spot on the Billboard Country Albums chart. It also made its debut at No. 3 on the all-genre Billboard Top 200 chart.
In the week following its release on Friday (Nov. 18), the album pushed 122,000 in sales.
The Weight of These Wings has already warranted Lambert a successful single with "Vice." Its second single, "We Should Be Friends,' is scheduled for release to radio on Dec. 12. Lambert is no stranger to the No. 1 spot, with many of her previous releases climbing to the top of the charts, including 2014's Platinum, which earned the singer a Grammy for Best Country Album. The Weight of These Wings also serves as the first release on Lambert's new label imprint, Vanner Records, which works under the umbrella of Sony Music Nashville.
Lambert has been making media rounds in support of the new album, appearing at the Macy's Thanksgiving Day Parade and performing "Vice" on The Tonight Show. She's been releasing songs off the new album over the past several weeks, including "Tin Man" and "Pushin' Time," the latter of which features singer-songwriter and boyfriend Anderson East.
Miranda Lambert's "Pushin' Time" Is a Love Duet With Anderson East
Miranda Lambert and Anderson East Walk the CMAs Red Carpet