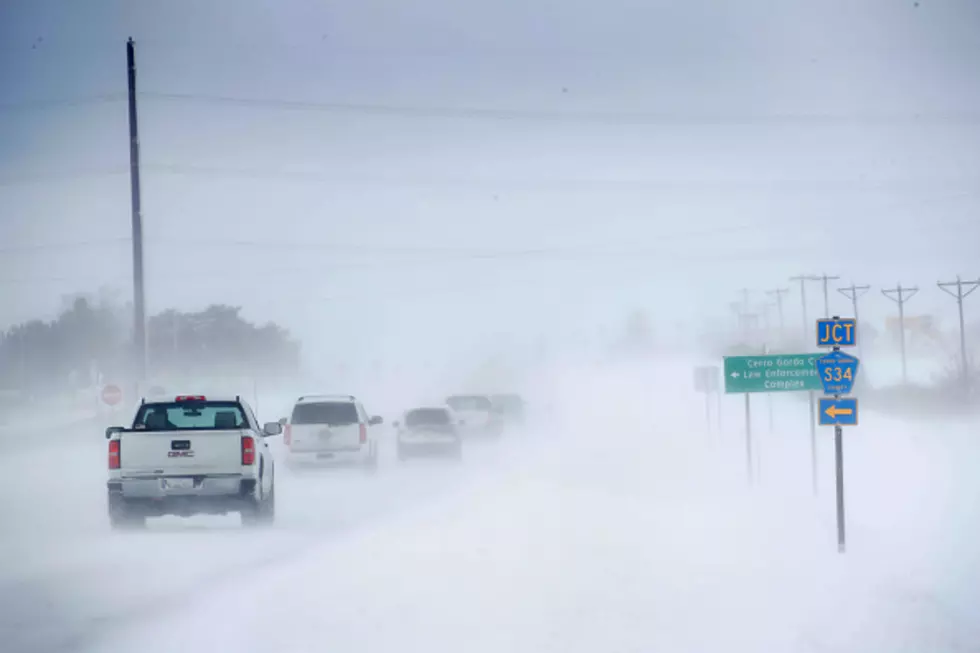 Huge Snowstorm Possible Next Weekend for New York State
Getty Images
This week has been an overall snowier one than the first three weeks of January. A few inches of snow has fallen in much of New York state, while even more than just a few inches of snow have fallen in lake snow belts off of Lake Ontario.
Next week will feature high temperatures in the 20's, but the good news is this weekend will feature a slight warmup with some areas getting high temperatures around 40 degrees; which we will take in the month of January.
Looking ahead to next weekend though, there's the potential of another snow system working its way into the state and it could bring a hefty snowstorm event to the region.
According to the Euro weather model projection, there could be over a foot of snow coming to much of New York for next weekend, which is the first weekend of February.
It won't just impact New York state, but much of the Northeast.
This has been one of the worst winters on record for many in New York state, especially for those in Western and Central New York; living off both Lake Erie and Lake Ontario.
Two historic snowstorms swept through in November and again for Christmas weekend, which resulted in the deaths of almost 50 people in Western New York.
This shouldn't be anywhere near as bad, if it stays true to this Euro model, but residents should be prepared for it happening.
The silver lining is that we are just a little bit closer to the start of spring, which is now just over seven weeks away.
25 'Safest' Hometowns in New York State
40 Most Popular Girl Baby Names in New York State
Can you guess what's the most popular girl baby name in New York? Is your name, or your child's name in the top 40?
40 Most Popular Boy Baby Names in New York State