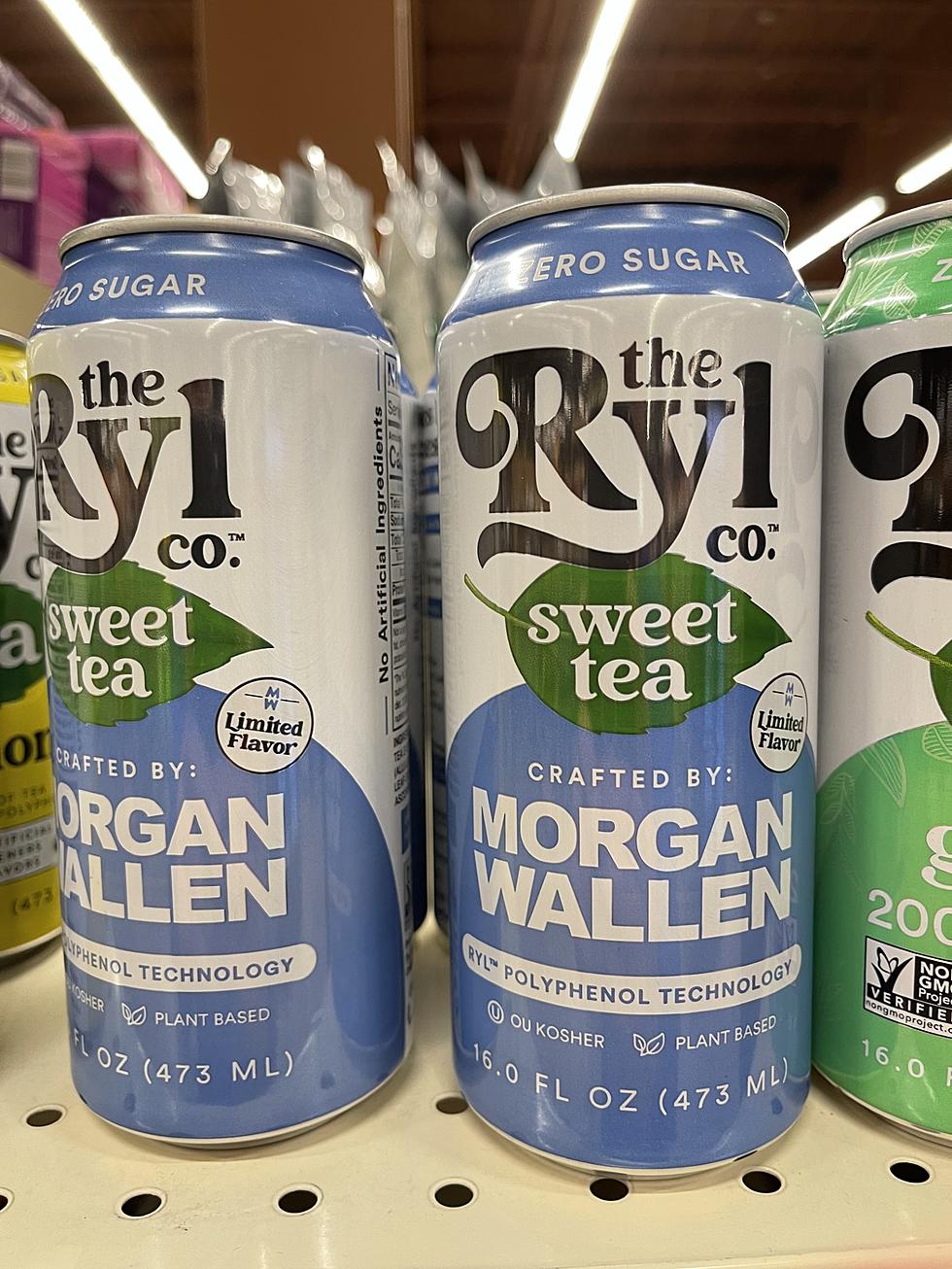 Morgan Wallen Sweet Tea On Shelves In Western New York
(Bob Barnett)
Have you noticed this yet?  Morgan Wallen has teamed up with a beverage company and their tea is on shelves here in Western New York.
Looking for something sweet and cold to drink this summer?  Morgan Wallen might have just the thing for you.
Morgan Wallen teams up with Ryl Tea
They made the announcement a couple of weeks ago that Wallen was teaming up with Ryl Tea to release his very own "Wallen's Ryl Sweet Tea."   According to Music Mayhem, the tea is "Inspired by memories of his early childhood summers spent in East Tennessee."
Wallen himself says:
"Ryl Tea and I worked hard to capture the sweet tea taste I remember from my childhood. It took time, but it was well worth the wait. I love this sweet tea, and the fact that it's healthy makes it all the better. This tea takes me right back to my Mamaw's front porch on a hot summer's day."
Wallen's Ryl Sweet Tea is sugar-free
One of the major benefits of Wallen's Sweet Tea is that it's got zero sugar in it.  That's something that is hard to find in many bottled iced tea drinks that you'll find on the shelves these days.  Instead, it is sweetened using allulose, monk fruit & stevia.
Where can you get Morgan Wallen's Ryl Sweet Tea?
There are a couple of ways to get his sweet tea if you want it.  The first is to order it online.  You can get a 12-pack at their website for $29.99.
If you want to try it today though, you can actually find it at Wegman's.  While we didn't see it on their website, it's right up front on the aisle shelves.
Here Is What Western New Yorkers Think The Official Drink Of The 716 Should Be
Buffalo is known for wings and snow. But if we were to have an official drink what would it be? Here is what you voted for.
9 Great Places To Take A Picnic This Summer In Western New York
25 Foods (And Drinks) You Need For the Perfect 4th Of July Picnic