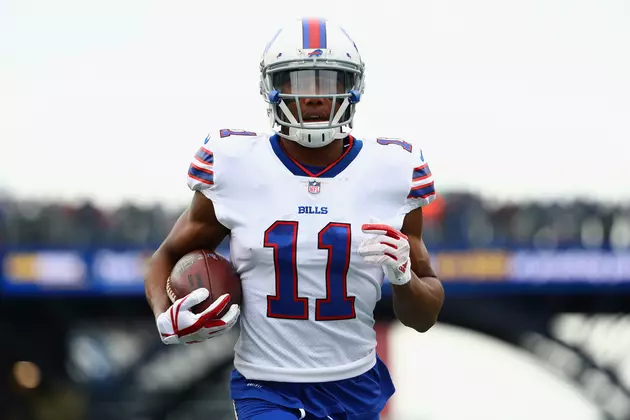 Naked Buffalo Bills Receiver Zay Jones Video Surfaces After Fight With His Brother
Getty Images
Shocking video has surfaced of Buffalo Bills wide receiver Zay Jones having a fight with his brother at a downtown L.A. apartment building.  The shocking part...Zay is completely nude.No one really knows what started the fight on Monday night or what it was all about but in the video, Zay is fighting with his brother Cayleb Jones (who is also an NFL player for the Minnesota Vikings).  It appears that Zay was trying to jump out of a 30th floor window.
For some reason, Zay is completely naked and fighting his brother while exclaiming "I'm going to fight for Jesus!"
According to TMZ, Jones was able to break free from his brother and starts to run towards Cayleb's girlfriend's apartment, then he left that apartment, came back to a balcony area and put his foot through a glass window there.

Zay was arrested for felony vandalism and spent the night in the LA County Jail Medical Ward.  The Bills told TMZ Sports, "We are still in the process of gathering more information on the matter. At this point, we will have no further comment."
The Bills picked Jones in the second round of the 2017 draft.