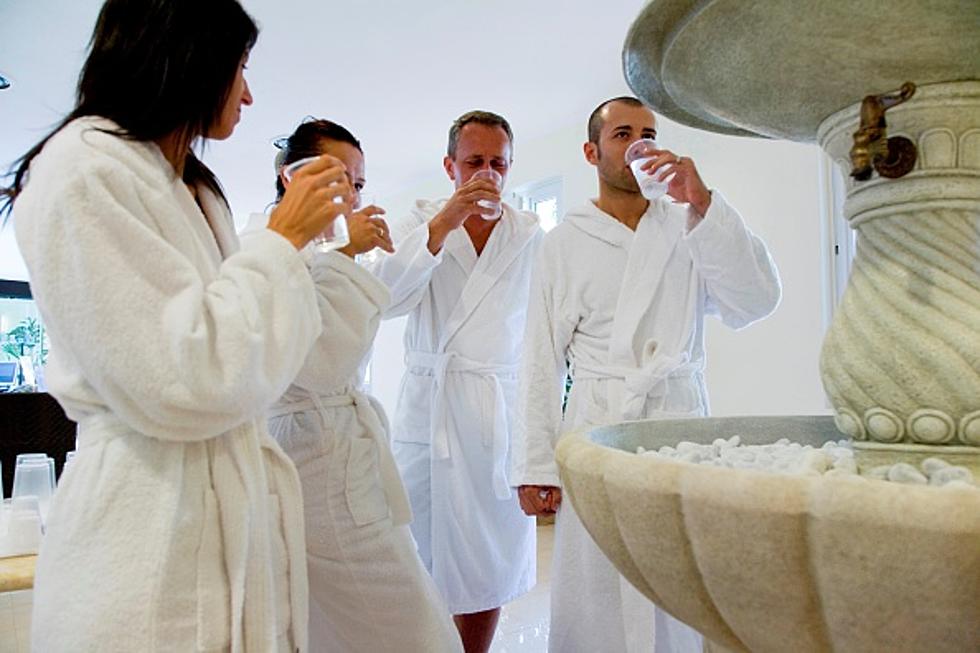 Private, Naked Dinning Experience In New York State
Universal Images Group via Getty
When you were a kid, there is a good chance that you and your parents would only go out to eat dinner once in awhile. It was a special occasion that had you making reservations or getting to eat at a fancy place. Nowadays, it seems like we take going to dinner for granted.
The pandemic is over and people want to get back to normal. No more wearing masks and no more sitting six feet apart and all the other restrictions that went along with the COVID-19 years here in New York State.
Now that we are able to get out and do more things, there are plenty of new places and things to see and do. For those who are a little more brave or want to be a little more "free", there is a new dinning option in New York State that is getting more attention these days.
There is an exclusive dinning experience with an interesting dress code. According to the New York Post:
The Füde Dinner Experience — billed by the New York Times as "a naked vegan dinner party with a bunch of strangers" — is operated by Charlie Ann Max, who charges $88 for ravenous patrons to strip down for supper in "a liberating space that celebrates our most pure selves, through plant-based cooking, art, nudity & self-love."
We have three kids under 7 years old and another on the way. Getting to go out to dinner is rare as a family. However, my wife and I try to get out of the house together on a regular basis. We are slightly adventurous. But I don't think we are ready for naked dinning just yet. I would be happy with peace and quiet dinning.
11 Places Single People Can Meet in Western New York
We've rounded up a list of ideas on places single Buffalonians can check out to potentially meet their next Buffalove - in REAL life, not through a dating app profile.
22 Drive-In Theaters Left In New York State
Whether you're looking for a hit of nostalgia or a unique night out - here are the 22 remaining drive-in movie theatres for your outdoor movie-viewing pleasure here in New York State.