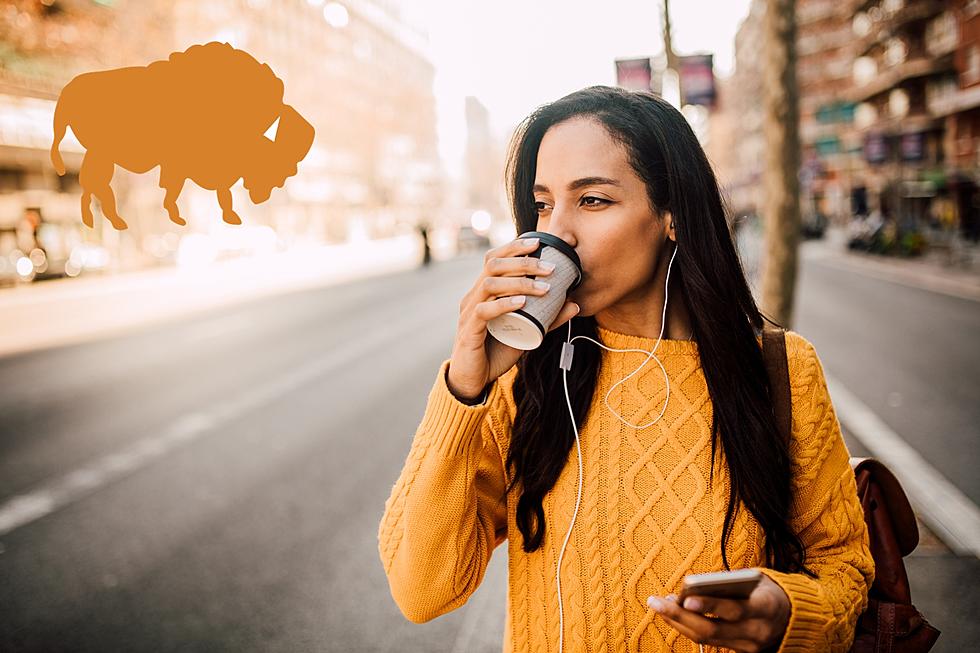 Buffalo's Best National Coffee Day Deals & Discounts
Canva
To many busy and tired Buffalo locals, every day is National Coffee Day. Whether we're brewing up a big pot first thing in the morning, running through the drive-thru on the way to work, sitting with a laptop inside Spot Coffee, or nursing an espresso after dinner - coffee is a welcome necessity in our lives. 
Even though so many of us have a cup or two (or five) every single day, we still love to celebrate National Coffee Day here in Western New York. Is it because we love to proclaim our devotion to our favorite pick-me-up beverage? Possibly…
Or, it's because we're all about the free stuff and discounts! 
The Best National Coffee Day Deals In Buffalo
On Friday, September 29th, tons of businesses around Buffalo will be giving away freebies for National Coffee Day. Here's where you can snag some free stuff and great deals while grabbing an iced or hot cup of joe.
Dunkin'
If you're a Dunkin' rewards member, you can score a free medium hot or iced coffee with any beverage or bakery purchase.
Starbucks
In select locations throughout the Buffalo area, Starbucks will be offering free tastings. Check with your favorite location to see if they're participating.
Tim Hortons
Tims rewards members can snag a hot or iced medium coffee for free if they spend $3 or more. 
Panera Bread
For National Coffee Day, Panera is offering a discount on their Unlimited Sip Club, which lets customers get any size drip hot coffee, hot tea, iced coffee, iced tea, Charged Sips, lemonade, or fountain beverage every 2 hours during their regular hours, including free refills. Normally $11.99 a month plus tax, you can sign up for just $5/month from September 29th through October 10th.
Duck Donuts
Just over the border in Burlington. Ontario, Duck's Donuts customers can get a free medium hot coffee or cold brew with any purchase in-store or online with the code COFFEEDAY23 at checkout.
While enjoying your free coffee, why not sip it out of one of these great Buffalo-themed mugs?
15 Hilarious Buffalo-Themed Coffee Mugs For Bills Fans And More
In honor of National Coffee Day, here are fifteen sweet mugs to hold your hot cup of joe while proclaiming your love for Bufflalo.
8 Cool Places To Get A Hot Cup Of Coffee