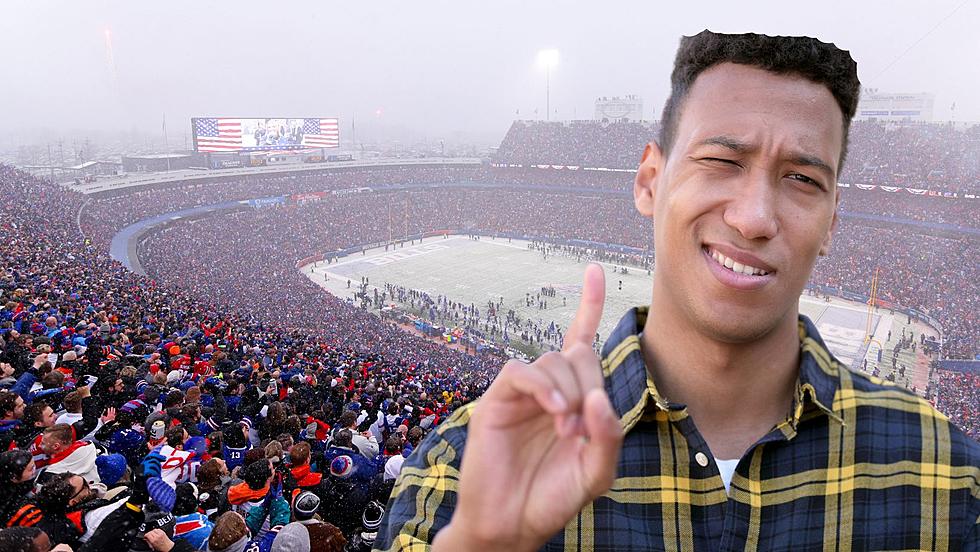 Buffalo Bills Stadium Wasn't Supposed To Be In Orchard Park
Photo Credit: Canva Image, Getty Image
We only have a few more seasons with the Highmark Stadium we have come to know, but did you know that it was never supposed to be in Orchard Park?
While discussing where the new stadium should be, many people wondered if it was finally going to get moved to its original location after all. 
Listen to Clay & Company, Every Weekday Morning On 106.5 WYRK
The Original Stadium For The Bills 
In 1960, The Buffalo Bills played their first 13 seasons at War Memorial Stadium which was a project stadium that opened in 1938. It was originally located on Buffalo's East Side, but it was kind of undersized with a capacity of about 47,000. Eventually, the league mandated that the stadium needed a minimum of 50,000 seats after the AFL-NFL merger. 
The New Stadium Plans
That's when the Bills first talked about building a new stadium. In early 1971, owner Ralph Wilson was exploring options to relocate the team, potentially to Seattle, but the potential loss of the team halted the stadium project and Rich Stadium opened in 1973. The location and construction of the stadium in Erie County was a debate, and it actually was supposed to be in Lancaster, thanks to a financial settlement for a developer who had planned to erect a domed stadium there.
Why Did They Cancel The Plans? 
The plans changed because the staff and developers allegedly decided they did not want to be close to Lancaster High School.
If the stadium actually did go up where it was originally planned to go, you would have had a football stadium across from the Amazon plant on Walden Ave. 
The Newest Buffalo Bills Jersey Numbers
One Sentence That Will Immediately Enrage Buffalo Bills Fans [LIST]
Disclaimer: If you're a Buffalo Bills fan and feeling slightly annoyed today, you're about to fly off the handle.
Former Buffalo Bills That Are Now Playing In The XFL