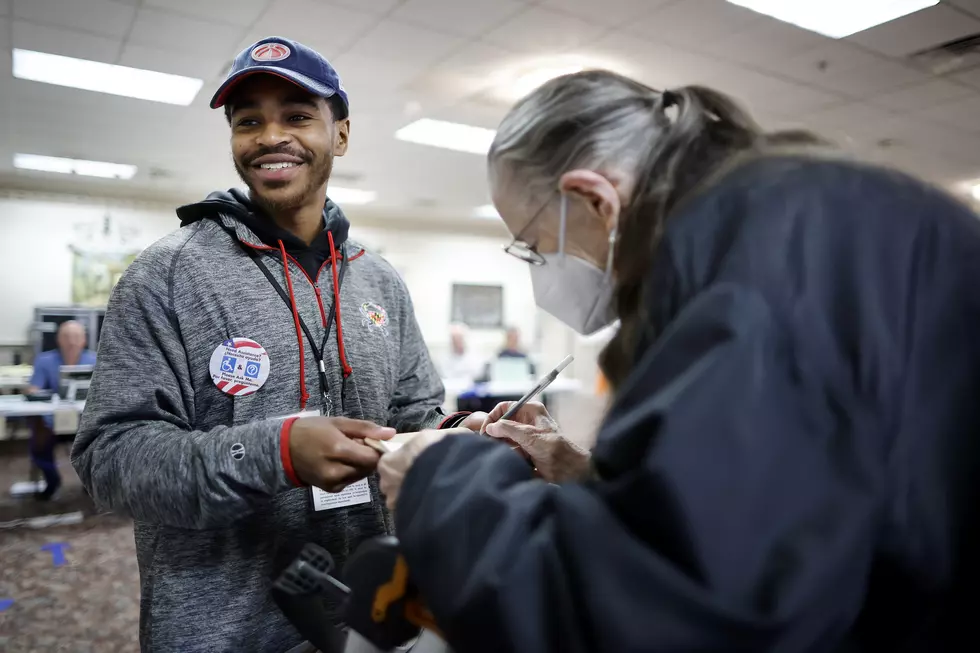 New York State Wants To Make A Huge Change To Voting Laws
Getty Images
With the mid-term election less than two weeks away, New York State is looking to make a major change to the state constitution. While the law won't affect this election, it could have a significant impact on future elections.
Early voting will kick off soon in New York State, from October 29, 2022, to November 6, 2022, and election day is quickly approaching on Tuesday, November 8, 2022. Key races in the state include Governor and Lieutenant Governor, Attorney General, and Comptroller, and a U.S. Senate seat. According to the Gotham Gazette,
Along with statewide races, all 26 House seats from New York, all 150 State Assembly, and all 63 State Senate seats are up for election this year, and will be on the fall ballot but for where one candidate is uncontested in the general election.
The deadline to register to vote in the general election on November 8 was October 14.
A New York State Assembly Bill Could Change a Major Voting Law
Assembly Bill A10633 seeks to remove a barrier to voting. The bill, if it becomes a law, would amend the state constitution to,
Delete the requirement that registration for purposes of voting be completed at least ten days before election day; provides that laws be made to adequately safeguard against deception in the exercise of the right of suffrage.
The change to the current law would allow voter registration organizations and political parties to register voters right up to the election. This could give an advantage to certain organizations.
It appears that the bill still needs a Senate version. Similar bills have been introduced in 2009-2010, 2011-2012, 2013-2014, 2015-2016, 2017-2018, and 2019-2020 sessions. The current bill is in the Assembly Judiciary Committee as of now.
Here Are The Top 8 Insanely Rich People in New York State
These 5 Counties Have The Highest Property Crime Rate In New York