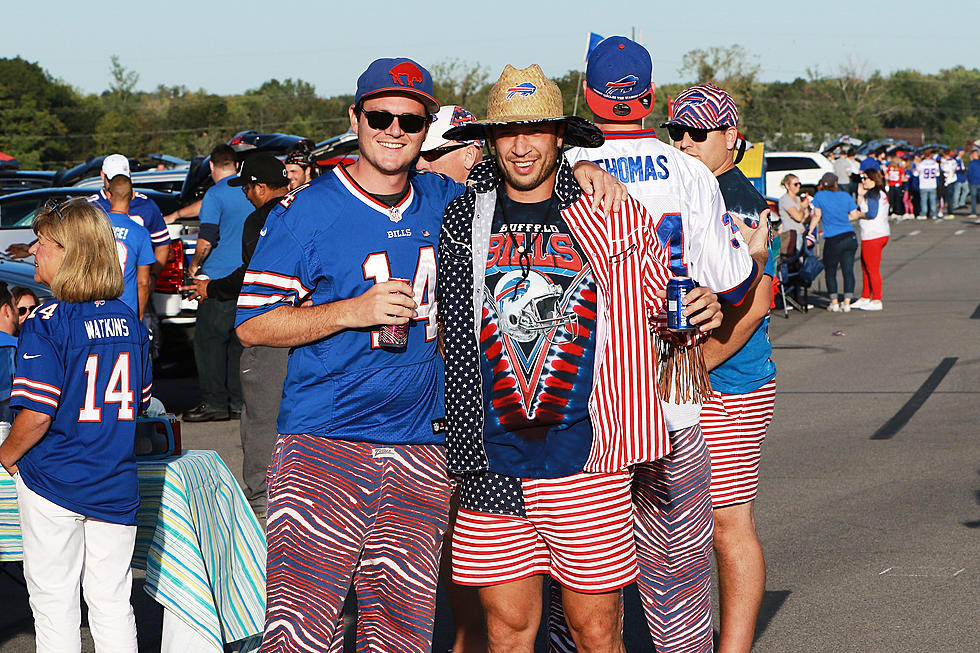 Now This Is My Idea Of Tailgating
Getty Images
Everybody loves a good tailgating party before (and after) a Buffalo Bills game.  People get there when the gates open on game day and hang out all day.  Some of them are elaborate affairs with tents, games, food and beer, but there's a lot of work and preparation involved.
If you're not big on all that prep work for a tailgating party starting this season the Bills will have that covered for you as they partner with a company called Tailgate Guys - the official tailgate provider for the Buffalo Bills and New Era Field.  This is taking tailgating to the next level as they take care of everything for you.
You can use them on an individual or multi-game basis or for the entire season.  They'll provide tents, TV packages, coolers of ice, tables, chairs, concierge service and catering before and after games.  Whether it's for a group of 10 or a crowd of 2,000, Tailgate Guys provide hassle-free tailgating.
The Bills become the third NFL team to use Tailgate Guys, joining the Los Angeles Rams and Houston Texans as well as the Texas Rangers baseball team and 20 Division One colleges.
Tailgating using the services of Tailgate Guys will take place on the youth football field next to New Era Field near Lot 7.
Bills tailgate packages can be reserved by calling (716) 982-8119 or emailing bills@tailgateguys.com