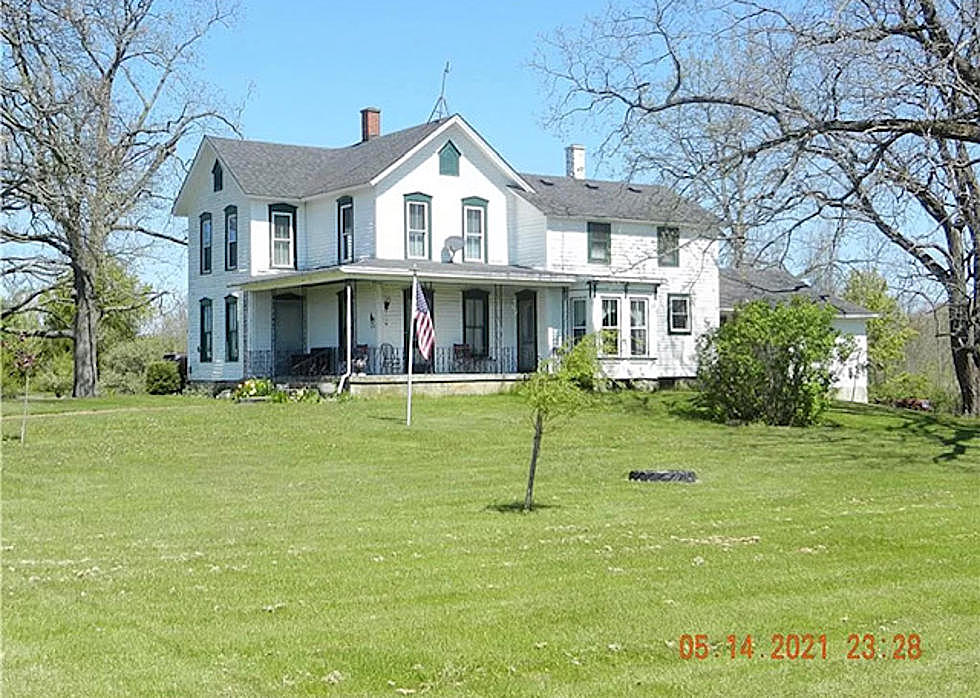 Take A Look Inside The Oldest Home In Western New York
Photo Credit: Angola Zillow
There is a lot of history around Western New York, but only a few houses in our community were built before 1800. This house in Angola is one of them.
Even if you aren't looking for a new home, this is a house you have to see -- solely for its history.
This 4-bedroom, 1-bath, 2,500 square foot manufactured house built back in 1780 is located at 1690 Pontiac Rd, Angola, NY, 14006. It is listed on Zillow for $310,000. When you consider the two garage spaces offered, on top of the 19.50 acres of land. 
It's a single family residence, and it's a beautiful home.
Take A Look Inside The Oldest Home In Western New York
Check out the oldest home in Western New York. It is the only one that was built before 1800.
The basement really takes me back to my childhood, how about you? It is old school, but it adds a hint of nostalgia that other homes may not reflect nowadays.
In fact, you may have noticed that many homes no longer have a basement. It seems to have fallen off in popularity. According to NAHB analysis of data from the U.S. Census Bureau's Survey of Construction, "fewer than a quarter (24.3 percent) of single-family homes built in 2018 have basements." It has been continuing to decline over the last 20 years, and it seems to continue on that trend.
If you like the vintage feel of a home and underground storage space, an older home may be more of a fit for you!
The Worst Roads to Drive Down With the Craziest Drivers In Buffalo
Here are some of the absolute worst roads to drive down in Western New York.
57 Fun Facts You Might Not Know About Buffalo
You might know a lot of these, but there is no way you know all 57 things. If you did, I would be impressed.
Here's a list of 57 fun facts that single Buffalo out from the rest of the country.