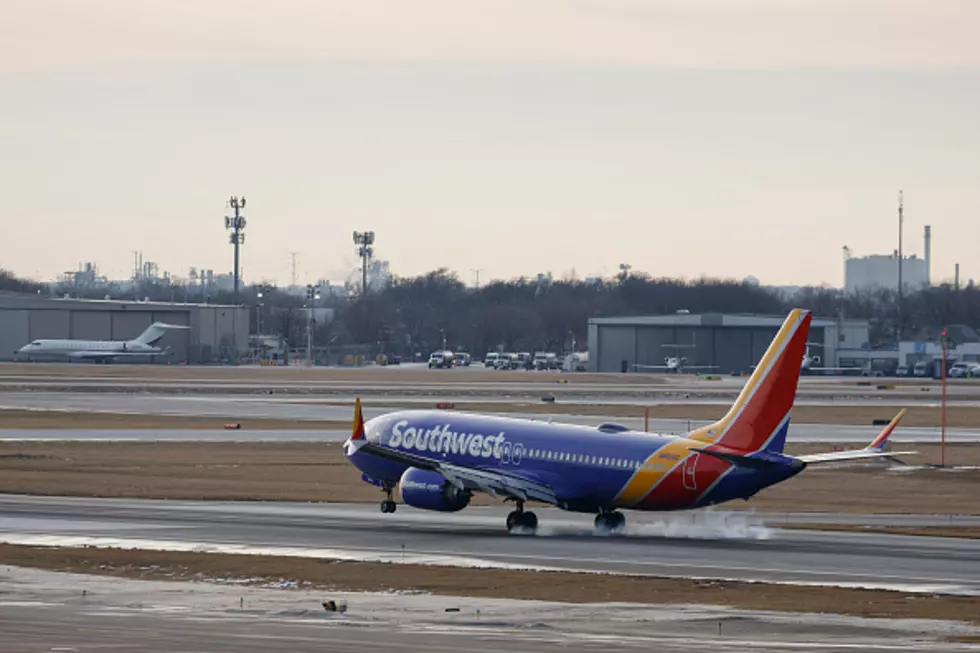 Plane Fuel Is Too Dangerous For New York Skies?
AFP via Getty Images
Flying from place to place in New York State and around the United States has been very stressful over the last few weeks and months. There are some passengers who are still dealing with the frustrations and headaches of lost luggage or canceled flights. But before we can really get to the bottom of that, there is a new concern in New York State; jet fuel!
New York and California are leading the way among the states to become less reliant on fossil fuels. Here in New York State, there will be new laws prohibiting the installation of appliances that are powered by natural gas. Soon there will be no new gas powered cars/trucks sold in the Empire State. That is getting plenty of attention. The next change may be what is safe or not for planes to use.
New York State is joining a combined effort to urge the EPA to look in to the fuel standards for planes.
If finalized, the long-overdue finding will require EPA to implement lead emission standards and regulations for piston-engine planes under the Clean Air Act, and require the Federal Aviation Administration (FAA) to establish aircraft fuel standards that are consistent with the aircraft lead emission standards.
This comes at the same time as many are wondering what New York's plans are to help with the high cost of buying new appliances or what will happen to industries that count on and depend on natural gas?
KEEP READING: Scroll to see what the big headlines were the year you were born
Here's a
look at the headlines
that captured the moment, spread the word, and helped shape public opinion over the last 100 years.
These Are the Top 15 Global First Dance Wedding Songs
Discover the top 15 first dance songs used at wedding around the world, below (as of March 2022).