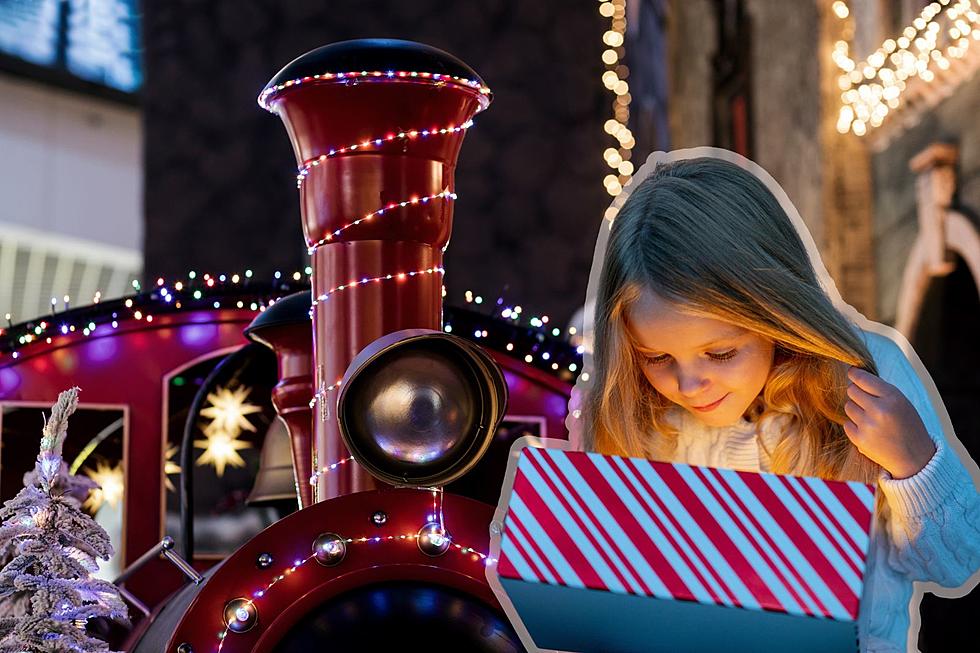 The Polar Express Will Bring The Magic Of Christmas To Medina, NY
(Canva)
When you are little, Christmas is magic.  This year, you can share that magic with them on board The Polar Express.
Remember what Christmas was like when you were little?  The excitement about what Santa might bring, the anticipation of the big day, and wondering whether you had done enough to stay off "the naughty list" for one more year would give you butterflies in the days leading up to the big day.
This year, you can help add to that excitement with a ride on The Polar Express as it comes to Medina.
What is The Polar Express?
The Polar Express is a train that was featured in a book by Chris Van Allsburg.  It tells the story of a little boy who takes a trip on a magical train as they make their way to the North Pole to visit Santa Claus.  It was made into a movie in 2004 and has been a Christmas Classic ever since.
Where will the Polar Express be?
The Polar Express will be taking off from the Medina Railroad Museum in Medina (530 West Ave, Medina, NY 14103) and then making their way to the North Pole to see Santa Claus.  They will feature sounds from the movie on this one-hour trip.  It will be complete with characters on each car and even the conductor who will punch your ticket before you're served hot chocolate and cookies.
When is the Polar Express Trip?
There will be a couple of round trips planned coming up starting on Saturday November 25th.  There will also be trips on November 26th, December 2nd and December 3rd.
31 Things That People Who Love Christmas Do In WNY Every Year
Gallery Credit: Brett Alan
14 Places To Buy Cheap Christmas Trees In Western New York
Gallery Credit: Brett Alan
6 Of The Best Buffalo Ugly Christmas Sweaters For 2022
Gallery Credit: Brett Alan