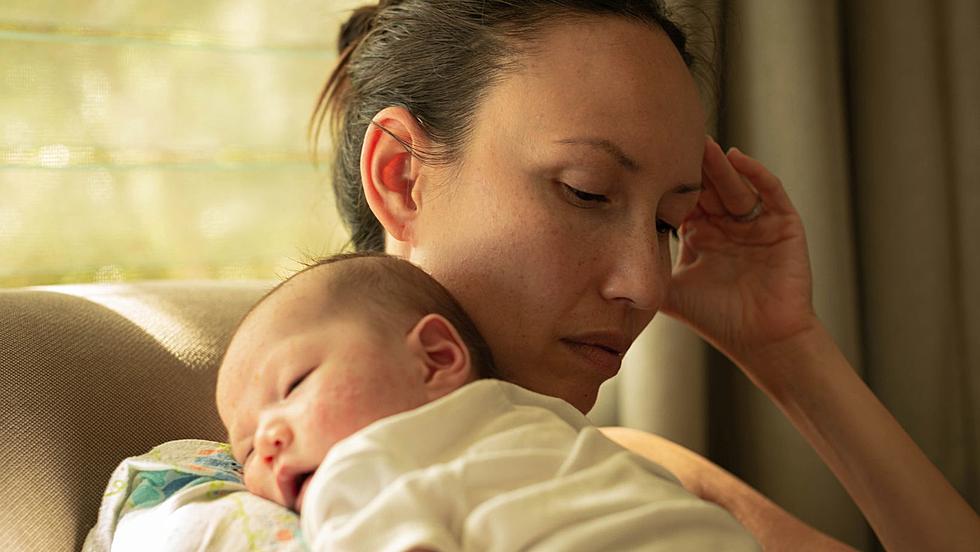 New York State "Fixes" Postpartum Depression With A Pill
Photo Credit: Canva Image
News came out this week from New York state that the FDA had approved a pill designed to treat postpartum depression, and people are pretty split on what this means for mothers and women across the state. 
Listen to Clay & Company, Every Weekday Morning on 106.5 WYRK
While postpartum depression affects "an estimated 400,000 people a year," according to NPR, there are some people who may not fully understand what postpartum depression is. 
What Is Postpartum Depression?
Postpartum depression is described as "depression that occurs after childbirth." While many new mothers are able to recover after just 6-8 weeks, it may take even longer than that to feel like yourself again, and it could be months before you fully recover and begin to feel like yourself again. 
During postpartum depression, your body may feel as though it has turned against you. It's a pretty serious condition, because many people who develop postpartum depression are at a greater risk of developing major depression later on in life. 
While treatments for postpartum include counseling, antidepressants, and hormone therapy (according to the Mayo Clinic), there has been quite some criticism when it comes to the new postpartum depression pill.
How Does The Postpartum Depression Pill Work?
This pill, called Zurzuvae, is from Sage Therapeutics, and it has a "similar infused drug that's given intravenously over three days in a medical facility," according to NPR. The FDA approved this drug back in 2019, but it isn't as widely used due to how pricey it is (we're talking like $34,000 pricey). 
The FDA's new pill approval is based on two company studies that showed women who took Zurzuvae had fewer signs of depression over a 4-6 week period when compared with those who took the placebo.
Many of the patients in the study noticed benefits just after three days. 
How Often Do You Take It?
It's not designed quite like the birth control pill, but it's similar. Adults who are experiencing severe depression related to childbirth or pregnancy are advised to take Zurzuvae once a day for 14 days. 
Why Are People Upset About Postpartum Depression Pill?
Some people have expressed that they feel like prescribing women a pill is another way to silence our emotions and they feel as though it does not "fix" the problem. Amy Gutowski, who suffered from postpartum depression, wrote on Facebook "Happy about this, but honestly better family leave policies and universal health and child care would have helped me as well. I suffered on my own. Would've loved therapy but couldn't afford it." 
Many have called the "system broken," approving a pill rather than taking the time to help sort the emotions. 
However, this is also a remarkable moment in history. Having this pill approved encourages more people to talk about postpartum depression and take the treatment of the condition very seriously – something that hasn't really been discussed commonly in society before now. 
Maybe this will change the stigma against postpartum depression. 
You can read more about the pill and the FDA approval here.
What People From Buffalo Think About Buffalo
If you grew up here in Western New York you know that anytime you tell people you are from Buffalo they ask one of two questions.....Does it snow there all the time or are chicken wings really that good?
Top Restaurants For Dinner On The Waterfront In Buffalo
Top 40 Winter Restaurants in Buffalo
The best winter restaurants in Buffalo and Western New York.