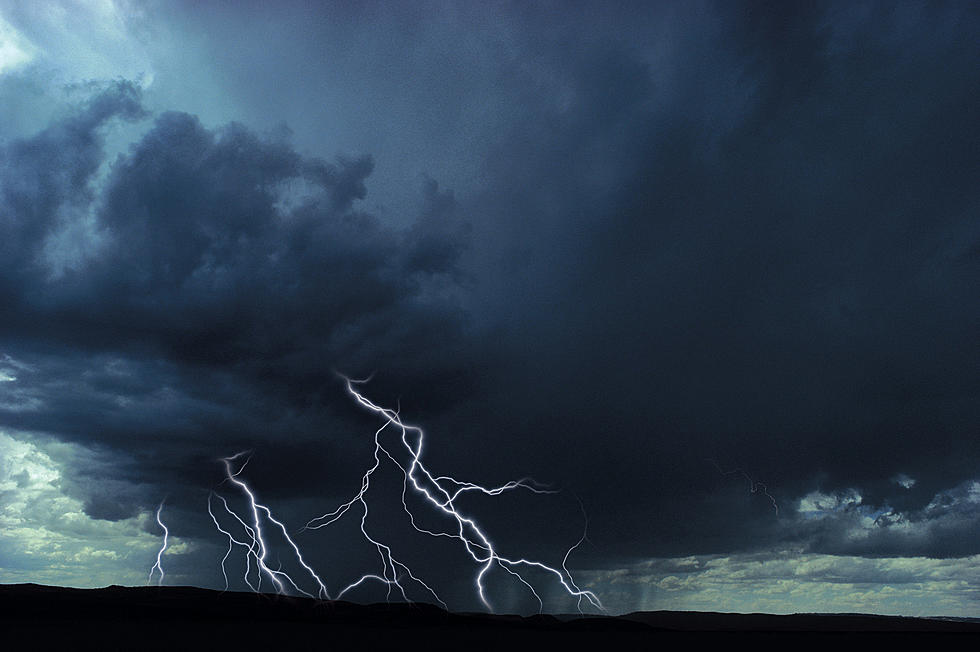 Rare Anvil Crawler Lightning Spotted in New York State
Comstock
What an unbelievable sight to see. Look at this anvil crawler lightning during one of the latest thunderstorms in New York State.
There have been a few storms across the State that have produced nearly 2 inches of rain in one day. Some of those storms have produced this rare lightning and you have to check out this video!
What is Anvil Crawler Lightning?
It is really a slang term, according to the National Weather Service. Anvil Crawler Lightning is lightning discharge occurring within the anvil of a thunderstorm, characterized by one or more channels that appear to crawl along the underside of the anvil. They typically appear during the weakening or dissipating stage of the parent thunderstorm, or during an active MCS.
You can see Dan Hummel tweet out some of the videos that he took in Western New York earlier in the month.
There were some farmer's almanacs that are calling for early snow this year in New York State. Some are predicting that the first snowfall will be in late September or early October.
I think we could start to see some flurries in the higher elevations as we get into very late September and October, but lower elevations may wait until later October or November," AccuWeather's Paul Pastelok said. It is not rare for flurries to fall in these areas in October, but it is about two weeks ahead of the historical average for the first snowflakes of the season.
The Best Parts About Living Close to Canada
Here are some of the best reasons why living so close to Canada is awesome.