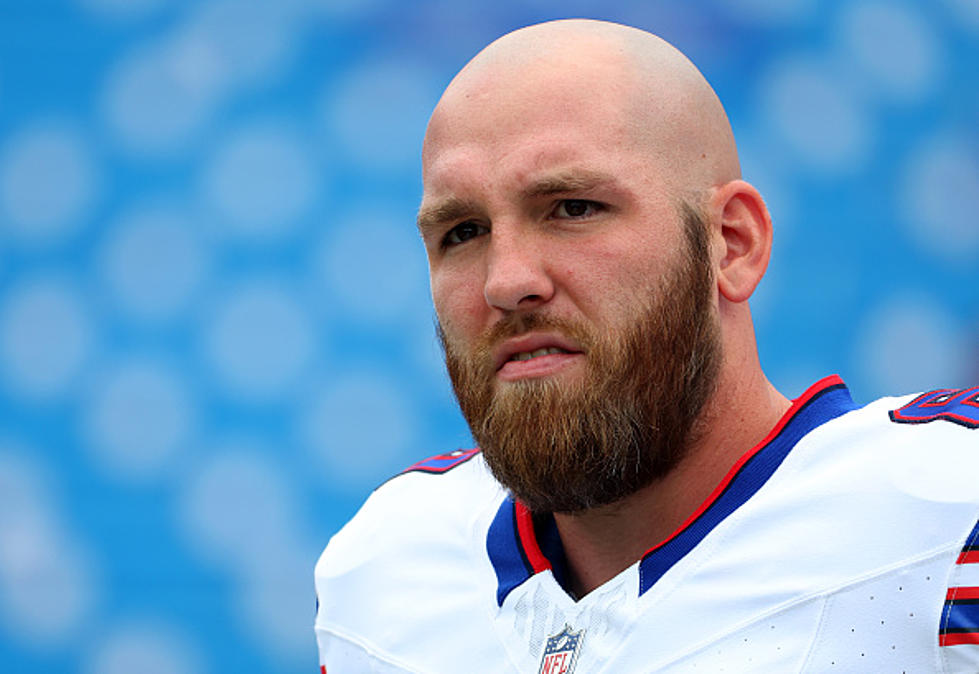 The Reid Ferguson Show Debuts In Western New York
Getty Images
The Buffalo Bills will take on the New York Jets on Monday Night Football to wrap up a great week in the National Football League.
The emotions will be high as the game takes place 22 years to the day after the most horrific terror attacks on the United State on September 11, 2001 when nearly 3,000 people were killed.
The season starts now for the Buffalo Bills and by all accounts, should be one of the most exciting seasons in years. The Buffalo Bills, led by Josh Allen, will square up against Aaron Rodgers and the New York Jets at MetLife Stadium in New Jersey.
We are also excited this season to add a new addition to Clay and Company as long snapper, #69, Reid Ferguson will join us on a regular basis to talk football and what is happening around the team and in Reid's everyday life.
Reid is not only the top of his game in professional football, he is a husband, father and content creator with his own podcast that he hosts along side his brother, Blake.
But what may be Reid's biggest attribute is his passion for and dedication to our Nation's veterans. Reid has hosted countless events and appearances that support USA veterans and their families. Within our first episode of the Reid Ferguson Show, Reid wanted to spread the word about one great organization here in the Buffalo area. It is fitting considering the emotions of the day.
"I's going to support Veteran's One-Stop Of WNY today. I have been working with them for a few years now". Ferguson went on to say that, "they have also supported many of my events and I appreciate the love".
Veterans One-Stop has helped over 14,000 vets and their families and their mission is:
The Veterans One-stop Center of WNY brings people, resources, and organizations together to improve the quality of life for those who have served or are serving in the Armed Forces of the United States and their families.
As for the game against The New York Jets, Ferguson tells us that, "the Jets are a solid team. This is a great opportunity to open the season against a division opponent. The environment will be pretty amazing, we had a great week of practice and looking forward to a good Monday night".
The Reid Ferguson Show will air weekly on 1065 WYRK!
Win Josh Allen's Truck
Buffalo Bills Themed Beers For Your Tailgate
These are brews you will want for your next Bills tailgate.