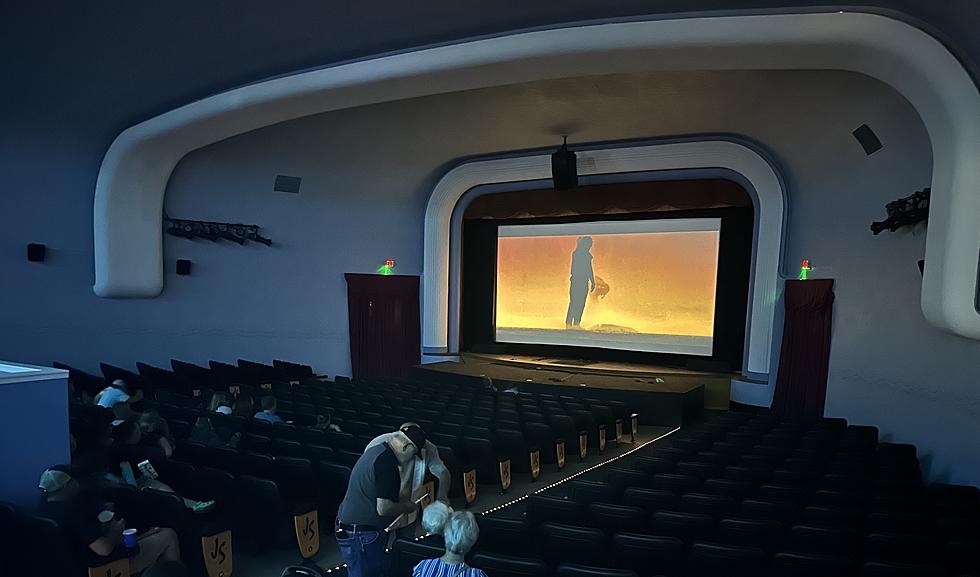 Rent A Full Theater For An Ultimate Movie Night In Springville, NY
(Brett Alan)
Looking for a cool idea for a birthday party or just a get-together with your friends?  If they love movies, this might be perfect.
I have to be honest.  I had no idea you could do this until my wife did it for me and my friends for my birthday.
You can rent out an entire movie theater for a private party
Movie lovers will go nuts over this birthday party.  Joylan Theater in Springville, NY offers to rent out their entire theater for you and your friends to watch a movie of your choice.  We were able to bring in some food and we had a little time beforehand to just hang out and chat before we settled in to watch one of my favorites. The snack counter was even open for people to grab a snack or some popcorn and a drink.
It's a unique opportunity to watch a movie of your choice
One of my favorite movies is Top Gun.  It's something that I wasn't able to watch in theaters when it came out.  I've always thought it would be incredible to see on such a big screen with a premium sound system.  The dog fights, the one-liners, and all the action is something that needs to be seen on the big screen.  You can either relive a moment from when you were younger or just watch one of your favorites on the big screen again as if it was the first time with all your friends.
It's a completely private experience
Got a family member who likes to laugh super loud?  Want to sing along right out loud at your favorite part?  Like to talk through some of the boring parts but don't want to annoy the general public when you do?  You can do that because the only people in the theater are your family and friends.
If you've got a large group of kids that you need to keep occupied for a little bit and want them to have a fun time?  This is a cool way to do it.  Let the birthday person choose their favorite, or ask the group.
It's something that most of them have never had the chance to do before and probably won't do again!
Click here for info on renting the theater.
These 21 Movie Theaters Will Make You Nostalgic In Western New York
These are the Western New York movie theaters we loved going to when we were a kid. Is yours on the list?
Netflix Search Codes To Help You Find Movies/TV Shows
Stuck wondering what to watch on Netflix? Check out these codes that bring up all the options in different genres.
6 Things We Need In A Western New York Movie Theater