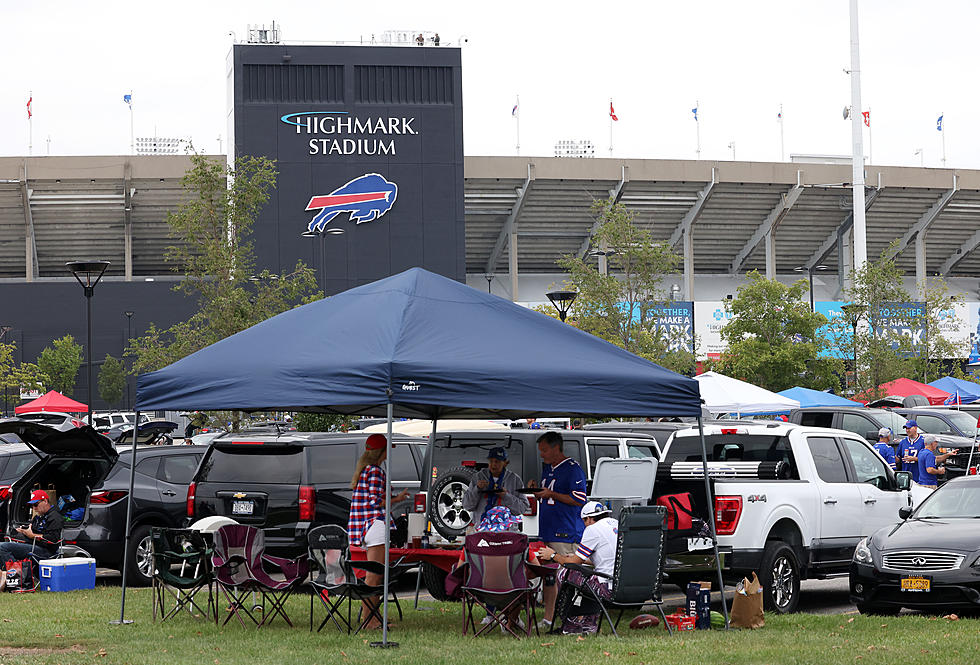 Report: State Looking at City of Buffalo Site for New Bills Stadium
Getty Images
It's been a huge discussion in Western New York over the past three-plus months: the possible new Buffalo Bills stadium that could be built soon.
It was reported by the AP back in late August that the Buffalo Bills were eyeing a $1.4 billion, 60,000-seat stadium with 60 suites.
So far, the Bills, Erie County and New York State were nowhere close to an agreement on a new stadium, as talks were very early in the process. It's been widely reported that the Pegulas prefer a new stadium in Orchard Park, across from Highmark Stadium. However, there appears to be an open door for further sites for a new Bills stadium.
WGRZ is reporting that New York State is looking into other possible Buffalo locations for a new stadium site, including one known as the "South Park Site."
Per WGRZ, a copy of the contract obtained from Empire State Development (ESD) and AECOM, who was hired to conduct a stadium study. In a letter from AECOM to ESD, there is reference to stadium sites to be "examined."
These include the Orchard Park site, either new or a renovation; along with a site called the "South Park Site." It also mentioned additional sites that should be looked at.
According to WGRZ, the "South Park Site" is in reference to the Old First Ward, between Louisiana and Hamburg Streets in the City of Buffalo. It's nearby where KeyBank Center currently is.
There's no comment from Governor Kathy Hochul regarding a possible City of Buffalo location for a new Bills stadium as of yet. There is also no word on what other "possible" sites there are; or how many more there could be.
Stadium negotiations take a long time and it's reasonable to think this is nowhere close to being resolved between thee Bills, Erie County, New York State, and the National Football League.
A reminder that the Bills current lease for Highmark Stadium expires in July of 2023. That lease would likely need to be renewed before a new stadium would be ready to be played in.
25 Important Things You Need To Bring To Your Tailgate
15 Things You Should Never Do at a Bills Home Game
Things that are a no-no to do at a Buffalo Bills home game.
This $1.2 Million Home in Alden Has Its Own Race Track and Pond
This million-dollar home in Alden, NY has its own race track and pond.
$3 Million Home In Elma Looks Like It Belongs in a Hollywood Movie
Explore this mesmerizing home
for sale
in Elma!