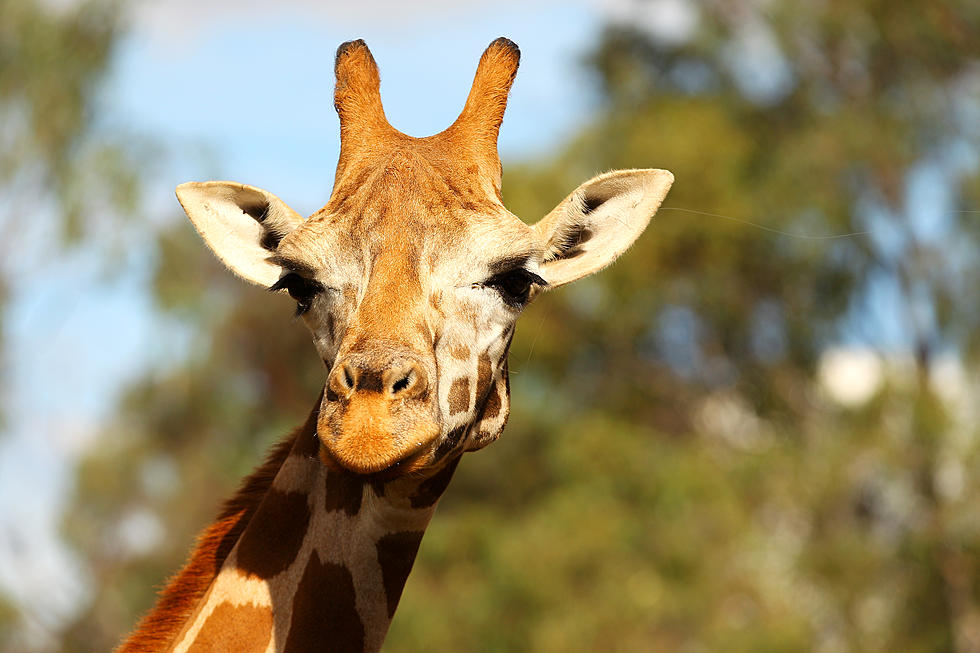 New Giraffe, Rhino + Sloth Animal Encounters At Buffalo Zoo
Getty Images
These animal encounters will be very popular at the Buffalo Zoo for the rest of this Summer! If the kids are getting restless and driving you nuts during summer break, this could be a good idea to get you out of the house (Even if they're not driving you nuts this is a good idea--haha).
The Buffalo Zoo is doing animal encounters this summer with a sloth, rhino, and giraffe. These exclusive encounters are about 30 minutes long and will cost you an additional fee. They are not included in your zoo admission. They are a little pricey, but worth the fun experience you will have with your family.
Sloth Encounter - $150
Giraffe Encounter - $150
Rhino Encounter - $150
How do you sign up for an animal encounter? You can select the specific day and time that you will be at the zoo. It is at that time you can purchase your encounter. Can you touch the animals during your encounter? No, you cannot. At the bottom of each encounter description here is what the "fine print" says:
For the safety of our guests and animals, guests are not permitted to touch animals during encounters with the exception of goat feedings. Thank you for your understanding. 
If you want an experience with animals that you can touch, there is an option at the bottom of the Encounter Page to feed the goats at the zoo. That experience will cost you only 10 dollars.
The Most Dangerous Animals In New York State
The most dangerous and even deadly animals and insects in New York State.
LOOK: Here are the pets banned in each state
Because the regulation of exotic animals is left to states, some organizations, including The Humane Society of the United States, advocate for federal, standardized legislation that would ban owning large cats, bears, primates, and large poisonous snakes as pets.
Read on to see which pets are banned in your home state, as well as across the nation.
KEEP LOOKING: See What 50 of America's Most 'Pupular' Dog Breeds Look Like as Puppies