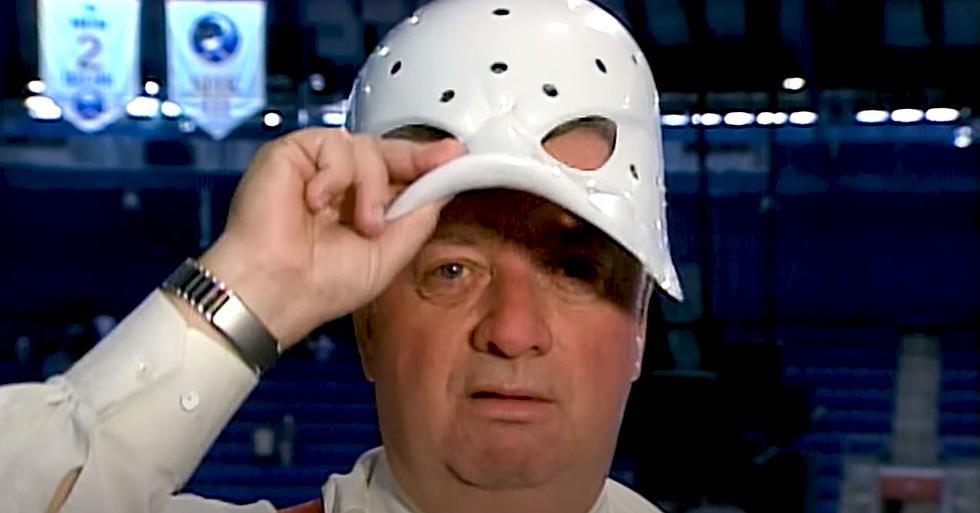 Rick Jeanneret Dances in Hilarious New Video The Buffalo Sabres Posted [WATCH]
Credit: Buffalo Sabres YouTube
Sometimes I scroll through Twitter or Facebook and I see something that makes me literally laugh out loud. Usually, it's a meme or some TikTok video, but every now and then a professional sports team posts a great video and it's better when it's your team. This video had to do with both a pro sports team and TikTok.
Look no further than the Buffalo Sabres. Sure, this season has been absolutely dreadful. They're in last place. No playoffs. No fans at games (for the most part). Jack Eichel hurt. Poor goaltending, blah, blah. However, they're still having fun with social media.
The Sabres posted a video to their social media pages on Monday night that had many laughing out loud. It features former Sabres player and current colour commentator Rob Ray, broadcaster Dan Dunleavy and longtime, legendary play-by-play man Rick Jeanneret in a video titled, "Turtleneck and Blazer."
The song "Turtleneck & Blazer" was made famous by Austin Archer on TikTok earlier this year and the Sabres decided to have their own spoof. Rick Jeanneret is EVERYTHING in this video.
The opening is amazing and I love the little (subtle) dancing that Rick does. I wonder if he's ever used TikTok?
What I do know is this was amazing and I'm hoping the Sabres do more videos like this in the future. Maybe get the players involved.
Don't mind me -- I'll just be re-watching this video over and over again. We love you, Rick.
Buffalo Sabres Goalie Masks
Buffalo Sabres Captains Since 2000