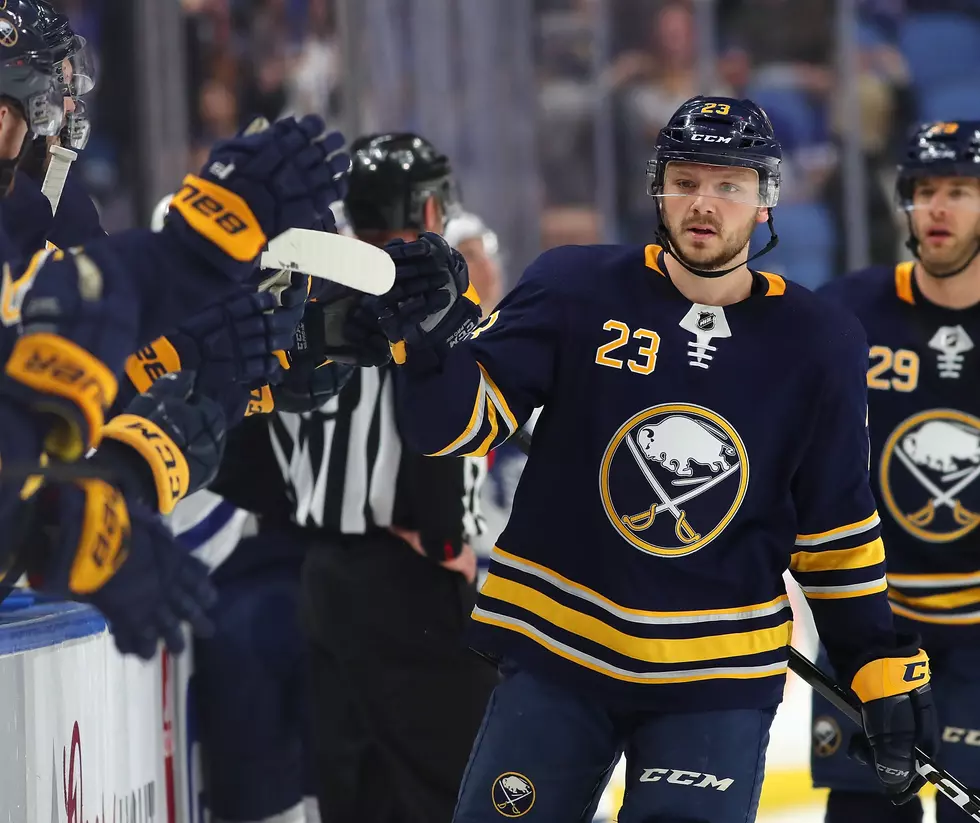 Sabres Finally Come to Terms With Reinhart
Sam Reinhart scored 25 goals last season (Getty Images)
The Buffalo Sabres announced on Wednesday that Sam Reinhart has agreed to a new two-year contract that will pay him an average of $3.65-million a season.  That's a pretty generous salary for a guy who was missing for most of the first half of last season.
Yes, he was in the lineup and on the ice, but Reinhart didn't produce much during October, November and December of the 2017-18 season.  He had only 5 goals and 6 assists during that period, but he sure made up for it during the second half of the season.  Reinhart scored 20 goals and 19 assists over the final 44 games and finished with 25 goals for the season.  He has averaged 21 goals a season during his career.
As far as the Sabres are concerned Reinhart is a player with potential, but he hasn't become the player he could be.  If he does become a major point producer for the team it'll leave the Sabres with a major decision when it's time for a new contract two years from now.  With Eichel already making $10-million a season and Rasmus Ristolainen due for a big salary upgrade, it'll be interesting to see what happens with Reinhart.