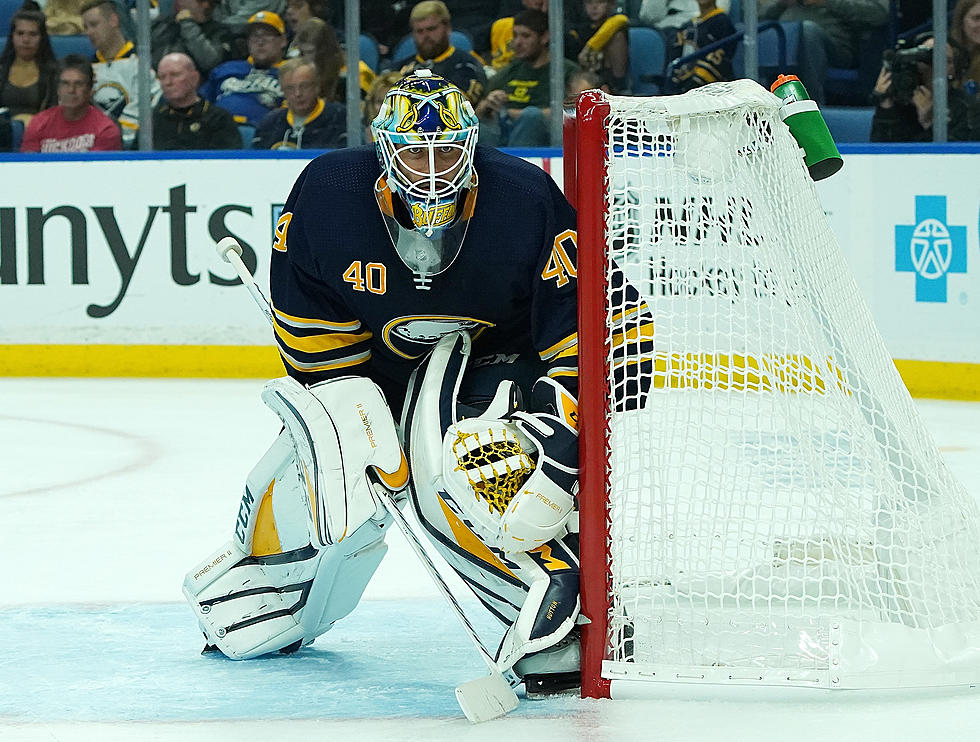 Sabres Hold On To Top Tampa Bay
Carter Hutton stopped 29 shots against Tampa Bay (Getty Images)
The Buffalo Sabres had just beaten one of the best teams in the league, but entering the locker room after the game you wouldn't know it.  Goal scorers Kyle Okposo and Jeff Skinner agreed they hadn't played well, but found a way to win anyway.  And Skinner said that's the mark of a good team.
Skinner tapped home the rebound of a shot by Sam Reihart for his 13th goal of the year to open the scoring in the first period, then Okposo made it 2-0 in the second period.  Tampa Bay cut the Buffalo lead in half just 15 seconds later, but the Sabres held on the rest of the way for a 2-1 win and their third straight victory.
Although the Lightning were probably the better team, credit goaltender Carter Hutton for stealing a game for the Sabres.  He made 29 saves and got some help when Lightning shots went off the goalpost or went wide.
Tuesday's game begins a tough stretch for the Sabres with three games in four nights starting Friday in Winnipeg, Saturday in Minnesota and Monday in Pittsburgh.  The Sabres are back home next Wednesday against Philadelphia.