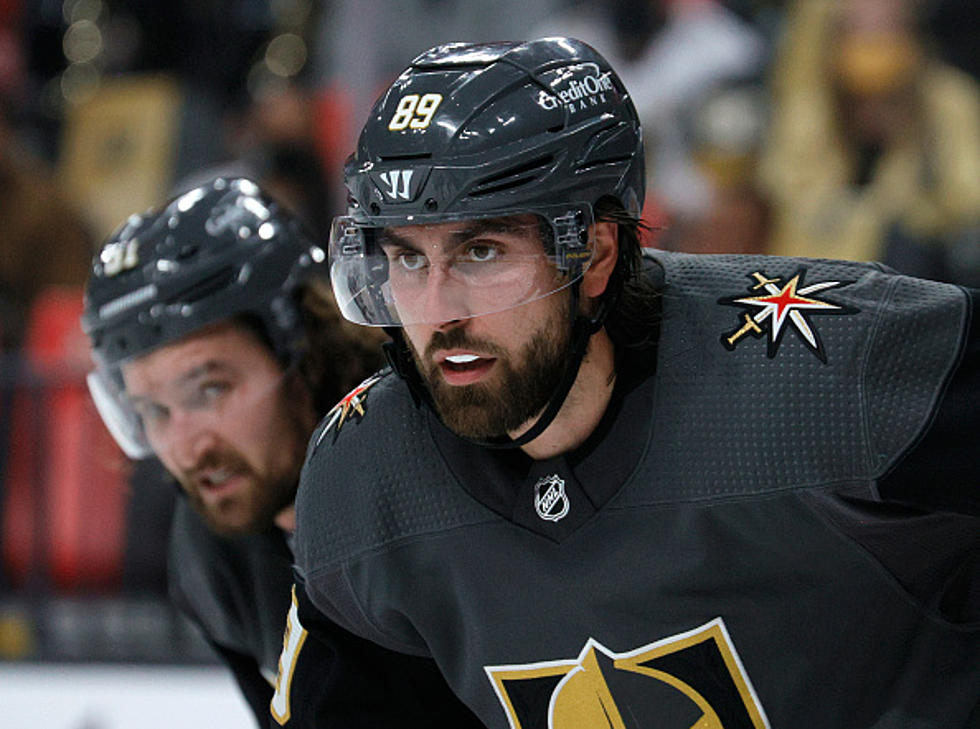 Sabres Trade For Player Who Grew Up a Huge Buffalo Sabres Fan
Getty Images
For many kids here in Western New York, it would be a dream come true to one day play for the Buffalo Bills or Sabres. When I was a kid, it was a dream to play for the Sabres, since I played hockey for eight years as a kid.
Playing for the team you grew up watching has to be such an amazing feeling. That's now the case for one of the newest Buffalo Sabres.
In case you missed the it, the Buffalo Sabres have traded former captain Jack Eichel to the Vegas Golden Knights, along with a 2023 third-round pick in exchange for forward prospect Peyton Krebs, forward Alex Tuch, a 2022 first-round pick (top 10 protected), and a 2023 second-round pick.
Krebs is a 20-year-old former first-round pick who was immediately sent down to the Rochester Amerks. Tuch is currently injured, but should be back in the next few weeks.
Tuch is a 25-year-old former first-round pick of the Minnesota Wild, who is a 20-goal scorer on a second-line role. Tuch grew up in Baldwinsville, NY near Syracuse.
Tuch was not sad at all he was traded to Buffalo. In fact, he's ecstatic.
Alex Tuch grew up a Buffalo Sabres fan and what he had to say will warm Sabres fans hearts.
Tuch's age puts him around 10 years old when the Sabres made back-to-back Eastern Conference Finals. Those teams were led by the likes of Daniel Briere, Chris Drury, Ryan Miller and Thomas Vanek. That's very cool; as someone who was a teenager during those years.
Not only that, but Tuch was once a next door neighbor to former longtime Sabre and Syracuse native, Tim Connolly.
Fans have different opinions on this trade and did the Sabres get enough for Eichel, but these facts about Alex Tuch are without a doubt the feel-good part about this trade.
This $1.7 Million Home In Clarence Will Blow Your Mind
Step inside this amazing home
for sale
in Clarence.
Most Expensive Home For Sale in the Southtowns
Step inside the most expensive home for sale currently in Orchard Park, located on Chestnut Ridge Rd.
Explore The Most Gorgeous Log Cabin "Mansion" In New York State