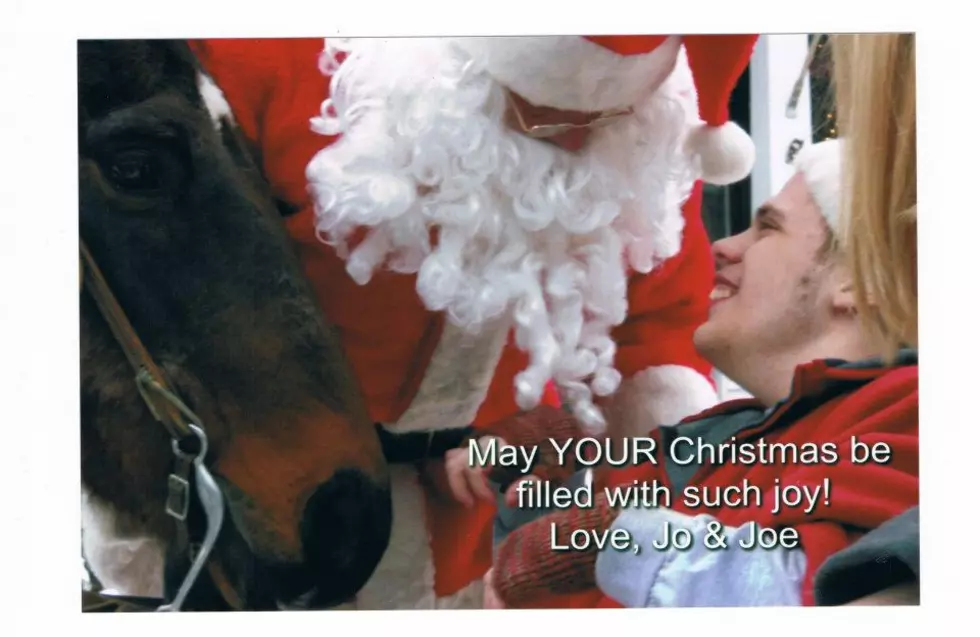 Santa Craig Brings Smiles to Jolene Baller's Son! Pictures
Pictures by Jolene Baller
This is the loving time of year!  Seeing things like this really makes me wish that we could be this kind to one another every day of every year.
Jolene Baller who works here at WYRK shared her letter to Santa (a.k.a Craig Matthews)
Dear Santa,
Horseback riding is one of the BEST things for kids with cerebral palsy, so my son rode for several years at The Lothlorien Therapeutic Riding Center in East Aurora.

Watching Joseph's face light up when you and your mighty steed Jake visit him at home is SUCH a blessing to this ol' mama's heart. There really is a connection between that fine equine and Joe!

I am forever grateful, Santa,
Jolene
Yes thank you Santa!!  From all of us at WYRK!!  Happy Holiday's!