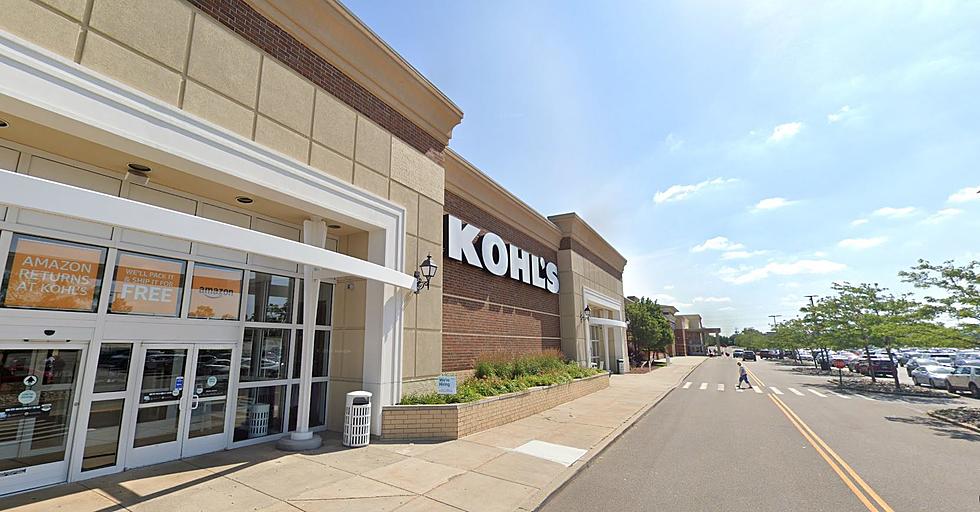 Scary Incidents Happen at Kohl's and Target at Quaker Crossing in Orchard Park
Credit: Google Maps
One of the most popular plazas in Western New York is Quaker Crossing in Orchard Park. It sits just off Milestrip Road, near the I-219.
It's always extremely busy during the weekend, and even crazier between Thanksgiving and Christmas. The reason is the fact it has a Target, Kohl's, Home Goods, a Regal theater, along with a few popular sit-down restaurant chains.
This past week has been a tough one for the Kohl's at Quaker Crossing in Orchard Park, however.
There have been multiple incidents that have taken place over the last several days, with a very scary incident that took place last Wednesday.
WKBW reported that two males entered Kohl's around 7 pm and began concealing items. One suspect removed tags off merchandise, while the other fled the Kohl's store, and allegedly carjacked a women who was with her kids. The suspect even threatened to kill them before taking off in the stolen vehicle.
The stolen vehicle hit another parkers car and then was involved in a crash on Lake Avenue, that caused the suspect to flee the scene on foot. The other suspect was arrested and released on an appearance ticket.
Earlier in the week, two suspects stole merchandise from an electronic case at the Target at Quaker Crossing and sandwiched an employee in the process, before fleeing through an emergency exit.
That's not all though.
On Saturday afternoon, a 36-year-old male suspect shoplifted an entire grocery cart full of merchandise from Kohl's at Quaker Crossing. He was confronted by employees, but ignored them and drove off before being arrested in Buffalo a short time later, still having the merchandise inside his vehicle, per WIVB.
My fiancée actually works at the Kohl's in Orchard Park and she was there when the scary incident took place last week. It's hard to believe so many cases of shoplifting, even a carjacking have taken place there in less than a week.
The Top 20 Places Buffalo Loves to Shop At
The places that Buffalo loves to shop at the most!
The 15 Wealthiest Zip Codes In WNY
The 15 Wealthiest Zip Codes In The Greater Buffalo Metro,
based on
Average Adjusted Gross Income.
Step Inside This $15 Million Mansion In The Finger Lakes
This $1.2 Million Home In Lancaster Has The Nicest Kitchen In WNY
We cannot believe how huge and gorgeous this Lancaster home's kitchen is!