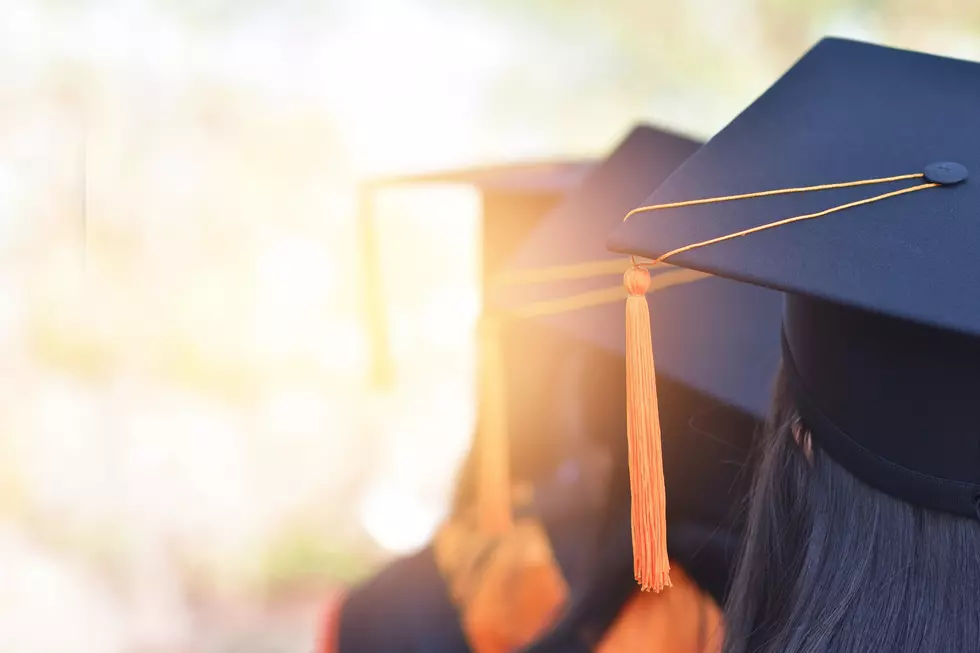 Send A Shout To The WNY Class Of 2021 ON WYRK
nirat
The summer is almost here and the school year is nearly done! That is great news for just about everyone after a year of uncertainty and changes to policy and guidelines regarding COVID-19 in schools. As we get ready for high school graduation season, what would your message be to the class of 2021?
I had the chance to speak to my classmates at commencement in 1995 and I tried to include the headlines and highlights, both good and bad, from our 4 years together at East Aurora High School. I remember how proud I felt to address my friends and guests in the audience and how big that moment felt and also how emotional that moment was. Fast forward to 2021 and this year's commencement speakers sure have plenty of things to include in their speeches.
From inspiring quotes to words of encouragement, advice about life choices and finances and everything in between, there are so many things that graduating seniors can learn from our experiences.
This year's class of graduates has weathered more than most of the recent generations of students. Not only are we in one of the worst international pandemics in recent history, we are also in the middle of plenty of social and political changes that are reshaping how we think and how we treat and tolerate others. It certainly is an interesting time to be taking the next step toward being an adult and "on your own" in the real world.
We spoke with Shari McDonough, CEO of Boys & Girls Clubs of Buffalo, about her experience as the Commencement Speaker for the recent graduates at D'Youville. What was her advice to the class of 2021? Her message was about giving back...
WNY is known for it's generosity, even if you can't give of your own personal wealth...volunteer. Be on a committee. Be on a board. Help make decisions, help drive the community.
What would your message be? Send us a short clip of your words of encouragement or inspiration with the WYRK Buffalo App. Just seclect "SUBMIT PHOTO/ VIDEO" in the upper left drop down menu...fill in the information and tap "SELECT MEDIA." You will have the option of recording your message and then hit send! Listen for your shout out to the class of 2021 on Clay and Company this summer!
6 Fun Buffalo Adventures To Do With Dad This Father's Day
Now that we are in June, this is what we like to call Dad's month. Father's Day is coming up in a couple of weeks and while Dad has learned to act like he loves that new tie, belt, or pair of socks you got him, this year is the year to turn up your Father's Day gift-giving.
Locations In WNY That Need A Drive Thru Coffee Shop
9 Gas Stations Near Downtown Buffalo