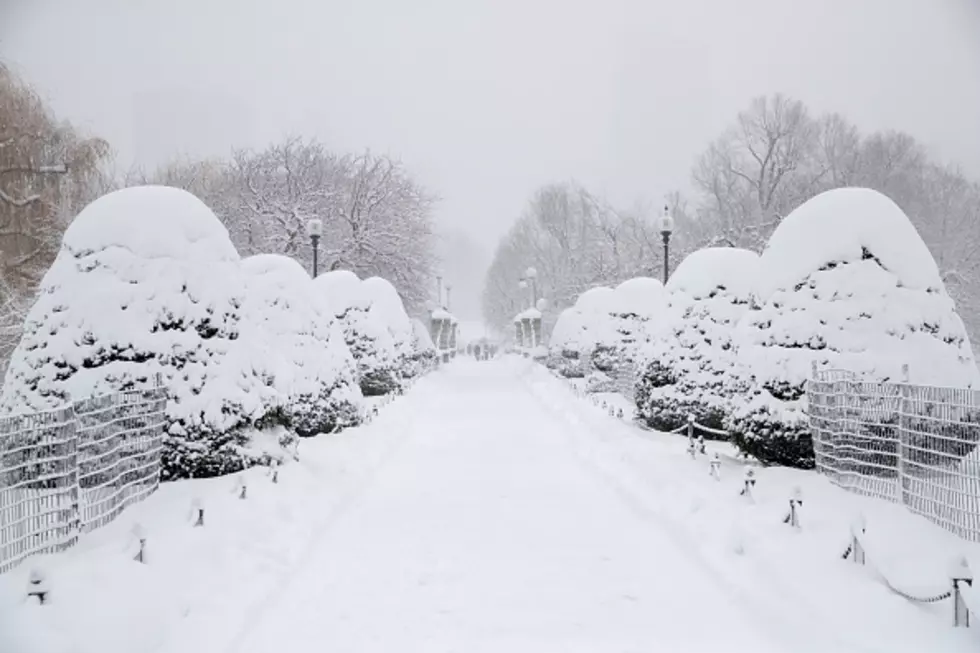 Significant Snow Likely for Rest of January in New York State
Getty Images
January continues to be a relatively easy weather month for the State of New York, all things considered. That is welcomes after a brutal November and December, especially for those living off Lake Erie and Lake Ontario.
Two historic snowstorms took place towards the end of 2022: a week before Thanksgiving, where over six feet of snow fell just south of Buffalo and a ton of lake effect snowfall off Lake Ontario. Then we had the historic winter storm on Christmas weekend, which caused arguably the worst blizzard in the state's history (Buffalo).
January has been more quiet and while things are looking fine for most of this week, this weekend and into next week is looking a little more interesting for storms and snowfall.
According to retired meteorologist Ken Clark, the Euro and GFS models show snowfall for New York later this month; the Euro model through the 24th and the GFS model through the 30th.
It appears upstate New York by Albany may get nearly a foot of snow by next Monday in the Euro model but the GFS model shows well over a foot for most of New York. Over 19 inches for the Rochester area by the 30th of January.
Upstate New York could see significant snow by next Monday.
There's no real snow in the forecasts for those in Western and Central New York through this week, so it's looking like their snowfall will come in a possible system next week, but we have to wait and see how that turns out.
It's safe to say, keep the shovel and snowbrush handy. Do not put the winter gear in the closest just yet.
Top 10 Most Stolen Vehicles In New York State
Vehicles from 2016 and earlier were the most stolen vehicles in New York State.
25 Worst Paying Jobs in New York State
Here's the 25 worst paying jobs in New York State. Is your job on the list?
25 'Safest' Hometowns in New York State