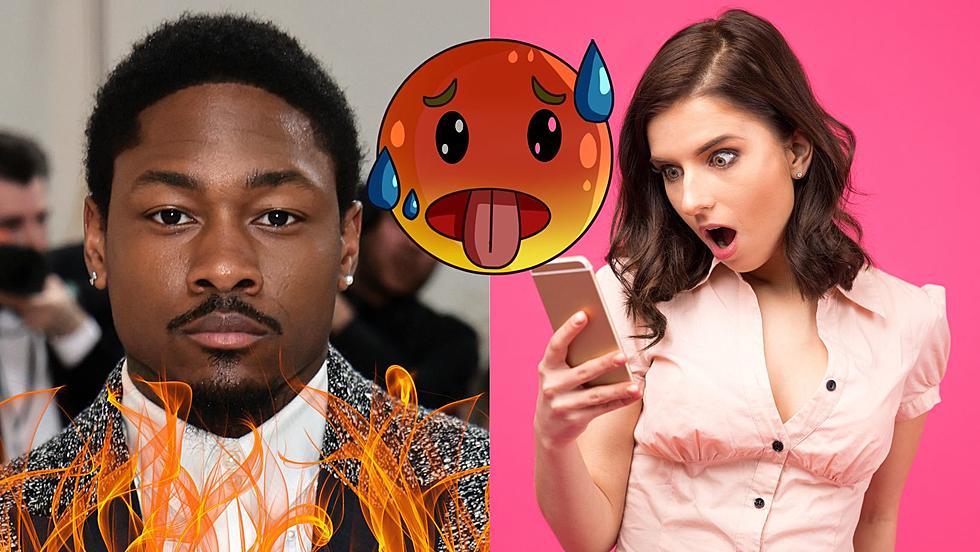 Stefon Diggs Looked "Like A Snack" At Met Gala [PHOTO]
Photo Credit: Getty Images & Canva Image
Buffalo Bills fans may have felt their jaw hit the floor when they saw Stefon Diggs outfit at the Met Gala on May 1. 
Listen to Clay & Company, Every Weekday Morning On 106.5 WYRK
Stefon Diggs has been known for his own unique style, and it has been on display for several Buffalo Bills games. On his way into the locker room, Bills fans can't help but notice his attire. 
Remember this one look from Diggs back in January?
It's no surprise that Diggs would make a powerful statement on the cream colored carpet at the Met Gala. Many people tweeted that Diggs looked "like a snack," and maybe you will agree.
I mean, look at this suit! 
Many people went on Twitter to share their reactions, and it sounds like there is a consensus: Stefon Diggs was one of the best dressed men at the Met Gala this year. 
Look at his smolder….like this man can work a camera!
Patrick Mahomes was also there, but I think we really Diggs Stefon's look, right?
Some other outfits that got attention was Rhianna's dress, Doja Cat's look at a realistic cat, and Jared Leto's catsuit. 
Doja Cat was so dedicated to her cat look that she decided to meow her way through any and all interviews on the cream colored carpet. 
Leto's outfit was created to represent Choupette, who is the cat of late designer Karl Lagerfeld. This year's annual fundraiser had a theme to honor Karl Lagerfeld's work and career, called "Karl Lagerfeld: A Line of Beauty."
One thing that is certain: Stefon Diggs can grab the attention of any room, and he looks great doing it. 
25 Celebrities You Could Meet In Western New York
You have a high likelihood of running into one of these 25 celebrities in Western New York.
7 Parties For Buffalo's Cinco De Mayo 2023
There's so many celebrations and parties happening for Cinco De Mayo! Where will you be celebrating?
12 Popular Stores We Desperately Want In The Walden Galleria
Here are 12 stores that we'd love to see make their way inside Buffalo's Walden Galleria.