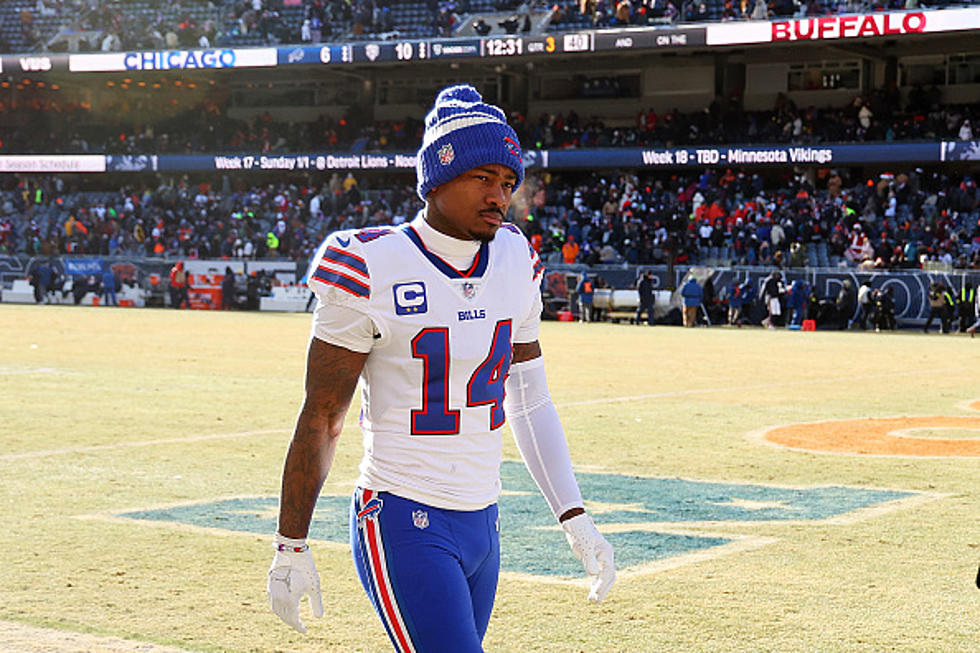 Stefon Diggs Talks About His Retirement Plan
Getty Images
Stefon Diggs has been in full swing with the Buffalo Bills. All of the past drama with Diggs during OTA's is over. This week during training camp Buffalo Bills star receiver talked about how he wants to retire.
The drama is over from OTA's and Diggs said that he talked to Buffalo Bills head coach Sean McDermott:
We've been trying to get over the hump, and obviously it caused a lot of frustration. But all-in-all, as far as with that, I was here. We did have a conversation, me and him did have a conversation. It's all water under the bridge now".
When the media asked him during his press conference if he STILL had plans to retire with the Buffalo Bills? He said:
"Yeah, 100 percent"
Western New York will get the chance to see Diggs and Co. play at Highmark Stadium for the first regular season home game on Sunday, September 17.
Full List Of Unsigned Free Agents From Last Year's Buffalo Bills